Wine of the Week Brunello Di Montalcino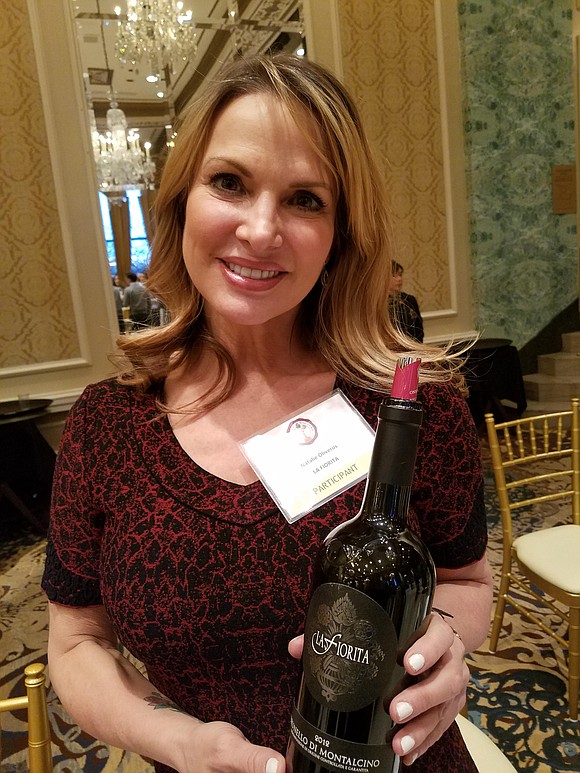 The palatial Gold Ballroom of Chicago's historic Drake Hotel was the setting for Benvenuto Brunello, the first tasting of the 2013 Brunellos for 2018. Brunello is Italy's gift to serious lovers of Italian wines around the world who enjoy its rich, bold fruit flavors and soft tannins and bright acidity.
Brunello is made from a special strain of the Sangiovese grape grown in Montalcino, a hill town and commune in Tuscany. The Wine is best known for its intense fruit flavors and floral aromas, which deepen with age. By law the wines are aged at least five years before they are released and can easily age another 10 years before they are deemed ready to drink. The wait is worth it because afionados are rewarded with incomparable flavors of candied cherries, licorice and burnished baking spices. Roast duck or rabbit, a thick well aged steak with marbling throughout and crusted with rosemary salt and pepper or a hearty ragu with roasted red and green peppers with homemade fennel sausages are just a few of the rustic treats that will have you singing choruses of "Volare!"

Some favorites on the tasting tables are Banfi Pogio Alle Mura 2013 -$79, La Fiorata Brunello di Montalcino also $79, San Polo Brunello di Montalcino -$70, Paradisone Rosso Montalcino-$35.