OPINION: Raising Emotionally Competent Children
By Lynette Monroe | 2/21/2018, 11:52 a.m.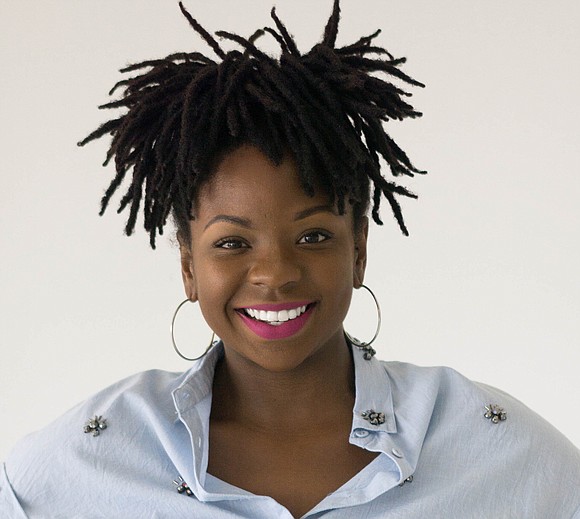 I don't remember my grandparents assisting me with homework beyond holding up flash cards for me to recite. They could have, I just don't remember. I do remember Lil' Bow Wow's release of "Beware of Dog" in 2000 followed by my incessant pleading to hang his poster on my bedroom wall. I also remember hearing my mother's inevitable "no" as she repeated her "no posters on these walls" policy.
In a fast-paced, tech-obsessed world, assisting your child with homework can prove a daunting task. New teaching methods are adopted every day. Even professionals with advanced degrees are not necessarily equipped to help children with homework.
However, all parents should feel empowered to teach their children social and emotional development. Social and emotional competence yields similar academic gains as strictly educational interventions. Parents, churches, and communities bear the brunt of the responsibility for socializing children. This is where we, as a community, have an opportunity to shine.
A report from the Brookings Institution, published in May 2015, called for the prioritization of social and emotional development as the U.S. Congress worked on the bill that would become the Every Student Succeeds Act (ESSA), that was signed into law by Barack Obama in December 2015.
The report, titled "Social and Emotional Development: The Next School Reform Frontier," claims social and emotional competence directly correlates to a child's ability to learn and achieve in school. The report cited the findings of a study of more than 200,000 students from kindergarten to high school who participated in social and emotional development learning (SEL) programs at school. The study found that students who completed SEL programs demonstrated greater social skills, less emotional stress, better attitudes, fewer conduct problems, and more frequent positive behaviors, such as cooperation and help for other students—benefits that translate to the workplace.
In November 2017, after all 50 states and the District of Columbia submitted their state ESSA plans, Lauren Poteat reported that states were ignoring opportunities to address social competency in the new national education law. Social and emotional development is a child's ability to understand and control his/her feelings, acknowledge and respect the feelings of others, and to form meaningful relationships. In layman's terms, social/emotional development is the authoritative, waving finger of your mother, father, grandma, grandpa, aunt or uncle saying: "Remember who you representin', when you walk out this door." Or, for those of us familiar with Christianity, social and emotional development echoes Proverbs 22:6: "Train up a child in the way he should go: and when he is old, he will not depart from it."
So, what can parents do to supplement the lack of school-based SEL programs? Here are a few things my grandparents did.
Respect Your Child's Voice
If there was a rule I didn't agree with, my grandma always took the time to hear my perspective. She didn't listen just waiting to reply; she listened intently, to understand. Most times I didn't change her mind, but a few times I did. Those experiences taught me that my voice was valid, that you didn't' have to agree with someone to understand their perspective, and that simply acknowledging someone else's perspective can create an environment for enlightenment.