Plainfield Schools prep spring musicals
2/21/2018, 2:05 p.m.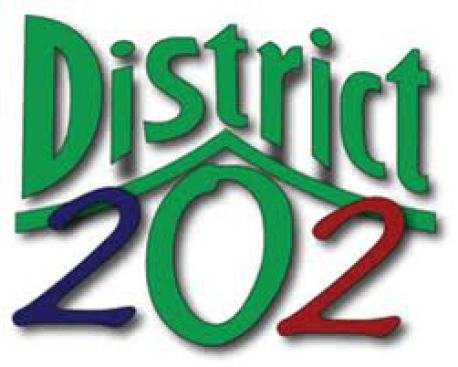 Plainfield - Spring may still be a few weeks away, but spring music is just around the corner, as District 202's four high schools prepare to stage their spring musicals in March and April.
Tickets for shows at PHSCC and PEHS are $7 for adults and $5 students, staff and seniors.
Tickets for shows at PSHS and PNHS are $8 for adults and $6 for students and senior citizens.
Please call each school's main office or visit the school's web site for more ticket information.
Here are this year's shows, in chronological order:
Plainfield East High School presents "Joseph and the Amazing Technicolor Dreamcoat" at 7 p.m. March 15, 16 and 17 and 2 p.m. March 18, 2018.
In the Biblical land of Canaan, Joseph is his father Jacob's favorite son. Jacob gives Joseph a multi-colored coat, making his 11 brothers very jealous.
The true source of their envy, though is that Joseph has dreams in which he becomes more powerful than they are so the brothers decide to get rid of Joseph
PEHS is located at 12001 S. Naperville Road, Plainfield.
Plainfield North High School presents "The Wizard of Oz" at 7:30 p.m. March 16 and 17, 2018; and at 2:30 p.m. March 18, 2018.
This American classic follows Dorothy, Toto, the Tin Man, the Scarecrow and the Cowardly Lion down the Yellow Brick Road as they search for the Emerald City and the Great and Powerful Oz.
They find the brains, courage, and heart needed to finish their journey while being chased by the Wicked Witch of the West.
The PNHS Drama Club will sell concessions during intermission.
The PNHS Choir Boosters will host a raffle to pay for its annual choir scholarships.
The Naperville Area Humane Society also will be on hand for the "Adopt Toto" charity event.
PNHS is located at 12005 S. 248th Street, Plainfield.
Plainfield South High School presents "Urinetown: The Musical" at 7 p.m. March 16, 17 and at 2 p.m. March 18, 2018.
A 20-year drought and human consumption has left Urinetown with a terrible water shortage. Officials have outlawed the use of private toilets in favor of public, pay facilities to regulate water consumption.
A wealthy, ruthless company controls the public toilets.
Come see how the less-wealthy citizens revolt against corporate greed when the company hikes the pay toilet fee for its own gain.
PSHS is located at 7800 W. Caton Farm Road, Plainfield.
Plainfield High School - Central Campus presents "The Sound of Music," at 7 p.m. April 12, 13 and 14 and 2 p.m. on April 15, 2018.
A high-spirited postulant is dispatched from a religious life to serve as governess for the seven children of a widowed naval Captain.
Her growing rapport with the youngsters, coupled with her generosity of spirit gradually capture the heart of the stern Captain, and they marry.
Upon returning from their honeymoon, they discover that the Nazis have invaded Austria.
The Nazis demand the Captain serve in their navy.
The family's narrow escape over the mountains to Switzerland on the eve of World War II provides one of the most thrilling and inspirational finales ever presented in the theater.
PHSCC is located at 24120 W. Fort Beggs Drive Plainfield.
For more information please contact: