Cathedral Area Preservation Association donates to Farragut School
2/28/2018, 11:40 a.m.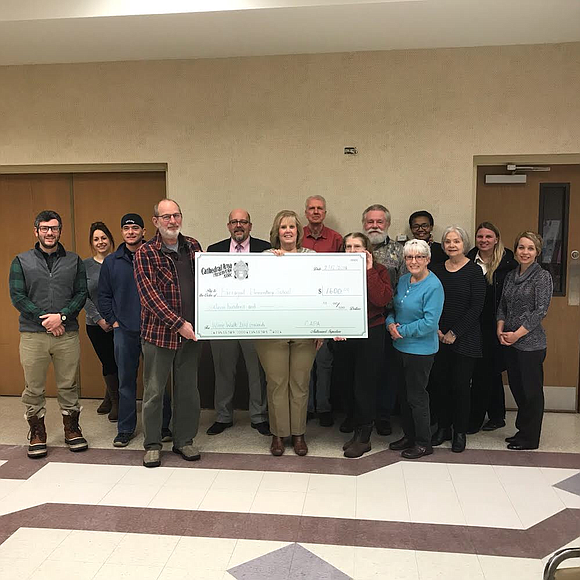 Thetimesweekly.com
The Cathedral Area Preservation Association (CAPA) Board of Directors presented a $1,600 donation to support education at Farragut Elementary School at its February Board Meeting.
Farragut Principal Brenda Reiter-Gorman accepted the donation, which will be used to enhance classroom education. "We are so grateful for CAPA's donation," said Brenda Reiter-Gorman, "The money will be used to directly benefit our students."
The donation was one of three that have been recently presented from proceeds raised from the CAPA Wine Walk and the first annual CAPA Beer Walk. In addition to the donation to Farragut School from Wine Walk proceeds, the Cathedral of St. Raymond School Library and Big Brothers Big Sisters of Will & Grundy Counties each received $1,000 donations from Beer Walk proceeds to support education and Joliet-area youth. CAPA also supported the University of St. Francis with a $1,000 donation to its Caritas Scholarship Ball.
"The CAPA Board believes it is important to partner with organizations within the neighborhood and other organizations, regardless of proximity, that share our mission. We hope to continue supporting the youth within our community through donations to these wonderful organizations and look forward to raising funds to do so through our Housewalk and second Beer Walk, both of which take place this September."


CAPA is the 2017 Joliet Chamber of Commerce and Industry Association Award winner in recognition of dedication and preservation of the Cathedral Area.
For more information about CAPA, visit www.capajoliet.net.