Evergreen Terrace action plan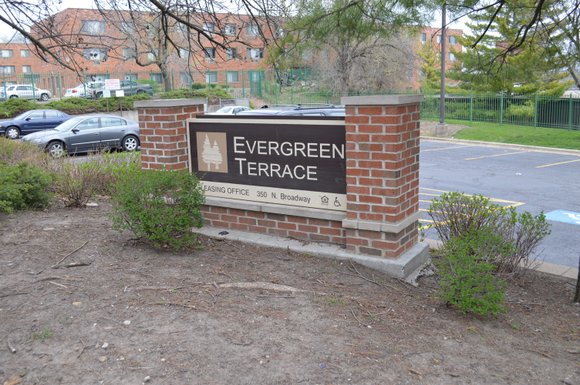 The city of Joliet will have to lock in a long-range plan for the Evergreen Terrace housing complex by early fall.
That's according to the city's director of administrative services Ken Mihelich who serves as a liaison to the city with Riverwalk Homes, a private limited liability company that manages the property for the city and serves as part owner.
The city first took possession of the property in the last quarter of 2017 and according to budget projections for 2018 looks to be on track for a just over $1 million budget surplus.
During its most recent Finance Committee Meeting, Mihelich said that the Department of Housing and Urban Development (HUD) requires a long-term plan from the city by September 30 just over a year from when the city first took full possession of the 356-unit housing development.
Last year, Holsten, the private management company that runs the facility, didn't collect its monthly fee of around $25,000 but would start getting reimbursed by Hud in the coming weeks.
Despite the city owning a controlling share in the property, Mihelich said the facility will most likely have to property taxes of around $600,000 per year due to its partial, private ownership.
In total, the facility took in income of just over $461,000 for first 3 months under the Riverwalk ownership.
Vacancy remains low at about 2% most of which is attributed to unit turnover with a long waitlist to rent.
City Council member John Gerl and Pat Mudron said that the city would most likely revisit a proposal from Holsten from 2015 that presented several scenarios for how to move forward with the property. City Manager David Hales agreed that the council would most likely take a look at the options before moving ahead with a plan.
Whatever the city decides has to ultimately be approved by HUD which requires that the city maintain at least 115 rental units in the city though not all have to be at the Evergreen site. Some residents could find living options elsewhere with the help of housing vouchers.
Under the Riverwalk LLC plan, Holsten has 30 years to make payments at 0% interest to the city for its reimbursed cost of the purchase of the site and will receive 7% from the gross income of the property.
The city maintains a 50% stake in the company and final say in any decisions regarding the future of the property.
After years of litigation, the city agreed to pay $15 million to purchase the property in 2016.

An inspector general report released in March 2016 indicated that the city had paid approximately $5.4 million in inflated legal fees before finally agreeing to purchase the housing development. That report described the decades-long process to acquire the property as lacking "any coherent vision" which will serve "as a cautionary tale for future city officials."