Zonta Club to honor 2018 Woman of Distinction
2/28/2018, 1:12 p.m.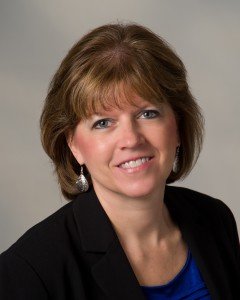 The Zonta Club of Joliet Area will honor its 2018 Woman of Distinction, Dr. Judy
Mitchell, at its annual fundraiser on Sunday, March 18, at the Jacob Henry Mansion
Estate Victorian Ballroom, 15 South Eastern Ave. in Joliet. The event will begin
with a social hour and cash bar at 11 a.m. Lunch will be served at noon. Tickets
can be purchased for $75 from Zonta members or by contacting Anne O'Neill at
815-342-6365 or aoneill@wintrust.com. Event proceeds will benefit local and international Zona Club of Joliet Area charities. More information can be found at www.jolietzonta.org.
The Woman of Distinction is a person who has contributed to Zonta's mission of
improving the status of women around the world.
Dr. Judy L. Mitchell is Joliet Junior College's ninth president. She was unanimously
approved as the college's president by the JJC Board of Trustees in September 2016;
prior to that, she had served in the role of interim president at the college since
March 2016.