Joliet Police growing beards for charity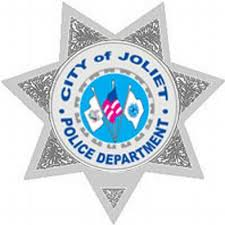 This month, Joliet police officers will have another layer of protection against the frigid arctic temperatures that have gripped the area this winter.
During the month of January, officers who make a $50 donation to United Way of Will County can put their razors away.
City manager David Hales said Tuesday night that "many of our citizens may see a lot more beards growing on our police officers but for a very good cause."
So far, Police Chief Brian Benton said that just over 80 officers have signed up for the fundraiser which is similar to the "Movember" Foundation's campaign that encourages men to grow a moustache during the month of November to raise awareness and funds for prostate cancer, testicular cancer, and mental health and suicide prevention.
Benton said that officers have asked over the past few years about participating in the November campaign but the chief, a traditionalist, resisted.
"I like the uniform, the polished look," said Benton during Tuesday's city council meeting.
"But I caved in this past year."
He said that response to the fundraiser was overwhelmingly positive with 80 officers signing up in the first week.
"I was shocked at the response," he said.
He said that the department decided to donate to United Way "because it's an umbrella charity and covers a number of social services and charitable organizations in town."
The idea has been so popular officers are asking to continue in to February but "the jury's still out on that" said Benton.
He said so far the program has been a great "morale" boost for the department.
"They're going to look a little different over the next month but it's been a positive thing," said Benton.