Martin Luther King, Jr. was a champion for equity in education
By Stacy M. Brown - Contributor | 1/10/2018, 9:18 a.m.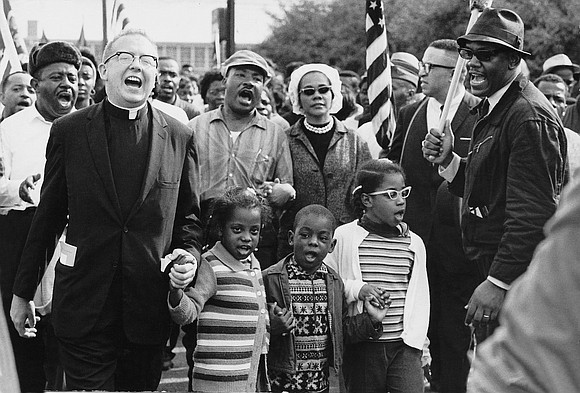 Democratic Congressman Elijah Cummings, who remembers running home from church on Sundays to listen to King's speeches on radio, said King had a tremendous impact on education in the Black community.
"Dr. King worked tirelessly to ensure that African Americans would gain the rights they had long been denied, including the right to a quality education," said Cummings. "His fight for equality in educational opportunities helped to tear down walls of segregation in our nation's schools."
Cummings continued: "He instilled hope in us that we can achieve our dreams no matter the color of our skin. He instilled in us the notion that everyone can be great, because everyone can serve and there are so many great advocates, who embody this lesson."
In support of education equality, civil rights leaders across the country are still working to ensure all students, regardless of color, receive access to experienced teachers, equitable classroom resources and quality education, Cummings noted further.
For example, the NAACP has done a tremendous amount, across the country, to increase retention rates, ensure students have the resources they need, and prepare students for success after graduation—whether it be for college or a specific career path, Cummings said.
During his Nobel Peace Prize acceptance speech in Oslo, Norway, King said: "I have the audacity to believe that peoples everywhere can have three meals a day for their bodies, education and culture for their minds, and dignity, equality, and freedom for their spirits."
The need for high quality education in the Black community is universal and the route to get there may be different, but education does matter, Jackson said.
"Dr. King told me he read a fiction and a non-fiction book once a week. He was an avid reader and, in the spirit of Dr. King, today we fight for equal, high-quality education," said Jackson. "We fight for skilled trade training, affordable college education and beyond."