New Shorewood microbrewery set to open in Feb.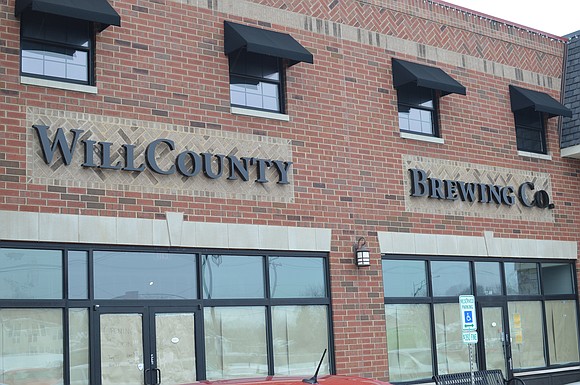 If he weren't spending all of his time working there, Will County Brewing Company would be the type of place where James Kennedy would probably hang out.
Kennedy, along with his partners Jamie Albert and Eric Wills, have spent the better part of a year and a chunk of their life savings getting Shorewood's first microbrewery set to open in February.
The trio started out as home brewers before the inspiration struck to start their own place in a 2900 sq. ft. space that previously housed a karate dojo near the intersection of Route 52 and River Road in the village.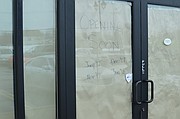 "This is the type of place that, if we weren't doing it ourselves, we would be there all the time," he said.
Originally slated to open last June, Kennedy said that their opening was delayed when the company that was supposed to deliver their new brewing system closed.

An Airforce veteran, Kennedy said that it was important to him and his partners to buy an American-made brewing system. That led them to Systech Services of Ohio whose owners said that they could build and deliver the 3.5 barrel brewer. But after taking a deposit of $30,000, the company which promised to deliver in March last year stopped communicating with them he said, and finally admitted in September that it would not deliver the brewer or refund their money.

"Ultimately in September after dragging us along for months they finally conceded that they were never making our system," he said.
They've since filed a lawsuit against the company, not expecting to get their money back, said Kennedy, but hopefully to keep anyone else from doing business with them.
"If we can help to make sure that these guys can't do this to anybody else then that's a win in our book," he said.
Undeterred, the business partners set about to find another American-made brewing system, and found one that was in-stock and ready to be delivered from Greenville, Michigan-based Psycho Brewing.
"We're still moving forward but obviously we hit a little bit of a setback," said Kennedy who said that while they could have saved considerably on a system built overseas, they trio stuck to its principles.
"We not only want to support local businesses but also support American companies," he said.
Despite the setbacks, Kennedy said that he's been encouraged by the support from the village, its chamber of commerce, and the community. The group set up a kickstarter campaign this year and surpassed its goal of $10,000. The money doesn't replace all of the down payment they lost said Kennedy but does help get them a step closer to opening their doors in February.
"So many people have pitched in to support us," he said.
He said that the brewery will open with 5-6 beers on tap with an eventual goal of brewing up to 16 recipes, some of which he said will appeal to more casual beer patrons as well.
And although the location won't be serving food he said that they were working with neighboring restaurants Happy Place Café and Savarino's Pizza so that patrons can bring food to eat there or even order a pizza to be delivered to the brewery.
"We really want to have something for everybody," he said. "We don't want to just be a niche craft beer place."
Despite the new system having fewer bells and whistles than the first one, Kennedy said that the new brewer is in place and tests are already under way.
"It's going to get us moving and brewing beer as soon as we possibly can," he said looking forward to the day that they finally open the doors.
"We're just really excited to do this," he said.