Register now to vote in March 20 primary election
1/10/2018, 9:56 a.m.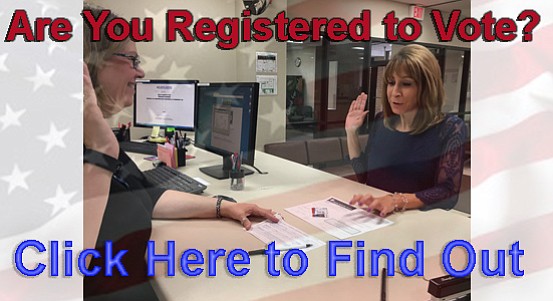 The Illinois gubernatorial general primary election might be two months away, but Will County Clerk Nancy Schultz Voots wants Will County residents to know right now how they can register to vote.

"If Will County residents register early and utilize one of their early voting options, it will help eliminate long lines on Election Day," says Schultz Voots.
Registering to vote is as easy as visiting thewillcountyclerk.com and clicking on the "Register to Vote Quick" Link. The "Register to Vote" page lists the requirements and has a link to register online or a link to complete and print out a form to be mailed in. The last day to register to vote in person or by mail is February 20 and March 4 is the last day to register online.

If someone is currently registered to vote in Will County but has moved, their voter card has a change of address section that can be cut out and mailed back to the County Clerk or they can use the "Voter Registration Change of Address" link on the County Clerk website.

A former or new resident of Will County or someone who had a name change must re-register with the election authority of the county in which they reside.
For more information visit thewillcountyclerk.com or the Will County Clerk's Facebook page.