Will County State's Attorney meets local K9 officers
1/10/2018, 9:58 a.m.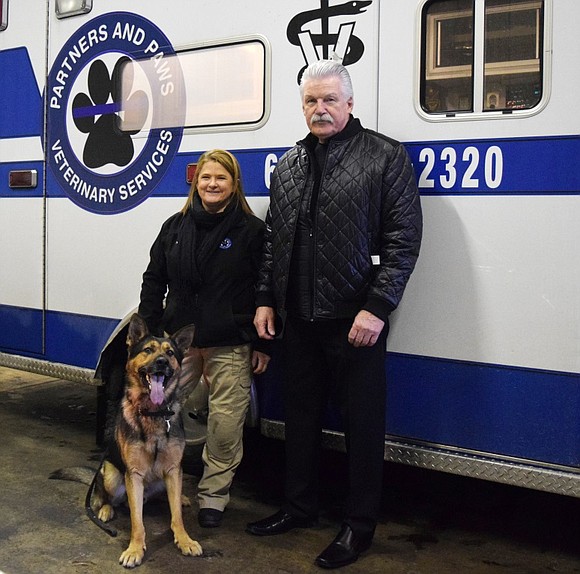 State's Attorney Glasgow met recently with a large contingent of K9 law enforcement officers from throughout the region who had gathered in Joliet to train their dogs and receive veterinary care.
The State's Attorney's visit included a preliminary discussion about supplying Narcan to prevent potentially fatal overdoses by drug detection dogs that inadvertently sniff a toxic dose of heroin or fentanyl during the course of their duties.
Dr. Alexis Newman, who provides veterinary services to police K9s from a mobile clinic, walked State's Attorney Glasgow and his team through the process of acquiring and administering Narcan to dogs.
The meeting also involved discussions with Joliet Police Department Officer Bert Badertscher about scheduling local training for K9 handlers as well as an ongoing effort by State's Attorney Glasgow to develop an umbrella organization that coordinates K9 units across Will County. There will be more details on these initiatives in the future as they are implemented.