Will County taking on puppy mills in 2018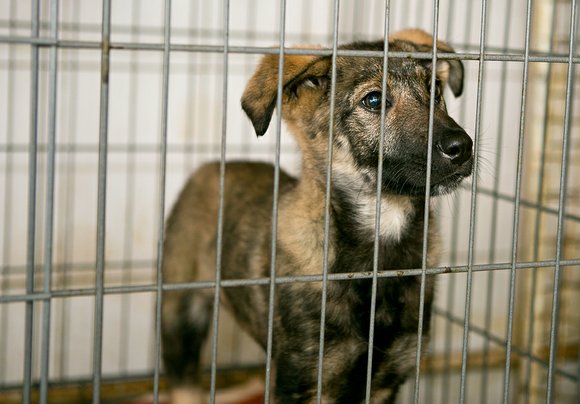 Supporters of a law that would restrict the sale of dogs and cats from large scale mill breeders will try again in 2018.
A push to pass an ordinance failed in Joliet at the end of 2017. That change in the city's ordinance would have required pet stores that sell dogs and cats to acquire them through local shelters and not through puppy mills. The version Joliet's city council considered mirrored a change made by the City of Chicago and Cook County.
This year, the Will County Board will consider its own version of the law after placing it on their legislative agenda for 2018.
The proposed legislation "for the Retail Sale of Dogs, Cats, and Rabbits" would require "any pet shop operator located within the boundaries of Will or DuPage Counties shall not sell a live dog, cat, or rabbit in a pet store unless the dog, cat or rabbit was obtained from" an animal shelter, a licensed animal control facility, or a non-profit animal rescue "whose mission and practice is, in whole or in significant part, the rescue of animals and the placement of those animals in permanent homes."
The legislation would also further restrict the sale of animals to be at least 8-weeks old. Violators of the law could incur fines of at least $500.
Will County Board Member Judy Ogalla said in December that the proposed changes would "send a message that we're done with puppy mills."
Ogalla said that there are plenty of animals in shelters who need homes and that allowing the sale of puppy mill animals perpetuates the problem.
"We've always felt that there are plenty of animals that need to be adopted without going to purchase one for thousands of dollars," said Ogalla.
Joliet resident Peggy Grandahl said that the puppy mill business model "contributes to pet overpopulation" and leads to impulse purchases for animals at exorbitant prices.
"Puppies become impulse purchases despite their inflated prices," she said.
Grandahl called the pet store model of selling puppies from mills an "outdated business model" and counters that changing the source of a store's animals "won't put any pet stores out of business."
But Petland of Naperville owner Carl Swanson said that his store with 20 employees is already heavily regulated. He cites a puppy lemon law that requires him to provide a 12-month warranty on any animals he sells already.
"Pet stores are the most regulated place that you can find," said Swanson
"The rescue-shelter-only model will cause pet stores to close and will put us out of business," he said.
Whether the change in the Will County ordinance would impact the city depends on how it's written said City of Joliet attorney Martin Shanahan.