Romeoville Sam's Club closing Jan. 26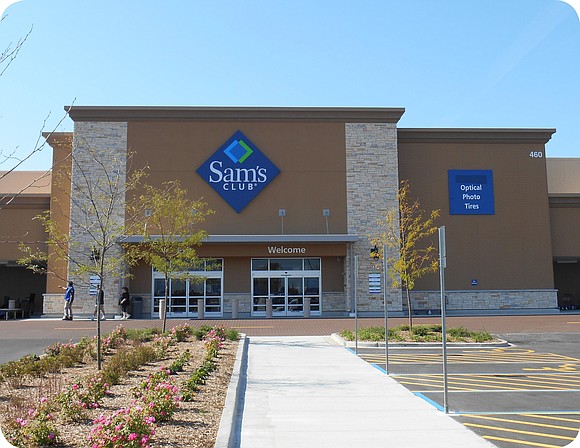 The Village of Romeoville was notified Thursday that the 460 S. Weber Rd. location is among the stores slated to close at the end of January across the state.
"This came as a surprise to us as Sam's has demonstrated a strong sales increase each year since opening," said Steve Gulden, Village Manager in a statement.
"We were informed the store will close on January 26th."
This is the second round of bad news for the retail landscape in the village after Target Corp. announced plans at the end of 2017 to close 12 stores including the location on Weber Road in Romeoville after the holiday shopping season. In addition, the village has had another vacant store front farther north on Weber since the Dominick's grocery chain closed in 2013.
When Target announced its closing in November, Romeoville Mayor John Noak said that it was due to the changing retail landscape and heavy competition from online sellers like Amazon.com.
"Traditional big box retail is changing," said Noak in November.
He reemphasized that point following the Sam's Club news this week saying that the pace of those closures are increasing.
The statement regarding the Sam's Club closure indicates that the village has already been in contact with Sam's Club representatives to discuss the impact of the closing as well as possible options for reuse. Sam's Club owns its 132,000 sq. ft. facility on Weber Road.
A reason for the closing of the Romeoville store, which opened in 2013, wasn't provided, in the statement. However, 3rd quarter sales at Sam's Club were up 4.4% from the previous year with $14.8 billion in net sales according to its corporate website.
Though he couldn't share specific figures, Noak said that the Weber Rd. store was still doing robust business.
"They're sales had actually risen," he said noting that decision to close so many Sam's Club locations may be in response to the "major shift in big box retail."
"We're going to see more and more of this," said Noak.
Sam's Club plans to close five of its nineteen stores in Illinois or approximately 25% of their locations in addition to closings announced in 2016. Those locations include stores in Naperville, Batavia, Matteson, Woodridge and Moline.
Noak said that representatives indicated that they would help employees find positions at nearby Sam's Clubs or Walmart stores. He said that the village's staff would be working with Sam's Club to find a new tenant for the building as soon as possible.
Employees are also being told they can get assistance from Workforce Development Services of Will County at 815-727-4444.
Representatives from Sam's Club were not immediately available for comment regarding the closures.