City rescinds historic home's landmark status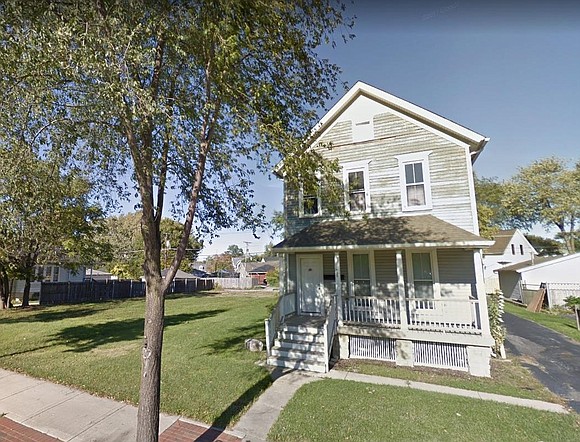 When he bought the home at 509 Plainfield Road in 2008, owner Michael Tannura didn't know that the structure came with historic landmark status.
He only found out that the two-unit rental property had been deemed historically significant when he sought to install vinyl siding in 2014. That's when he was told that the project had to stop and go through a review process with the Joliet Historic Preservation Commission.
According to the commission, the home is an example of "vernacular" construction, a home typical to the time period when it was built in 1887.
The commission denied Tannura's request to proceed, despite the home having been altered by previous owners with modern clap board siding added as well as a second story addition.
Joliet Historic Preservation Commission member Sharon Merwin said that despite the structure's unassuming look, it represents a style of home that in the past hasn't been as valued as showier buildings.
"This is not the Patrick Haley mansion, this is not a Jacob Henry mansion," said Merwin who said that the current trend in historic preservation is to recognize more homes like the 509 Plainfield Rd. location which in all likelihood was occupied by working class residents of the city and to "recognize the people who built those mansions, whose hands built those mansions."
Tannura said that he was not aware that the structure was a historical landmark when he bought it and that the deed didn't reflect that information. When rented for a full year, he said that the proeprty returns a profit of just over $700 and that "maintaining exterior wood paint is not economically reasonable."
He said that "this has been a long process" dating back to 2014 to reach a compromise with the JHPC during which he's tried to remain "open minded and respectful" but said that the process is inconsistent. He points to exceptions made to construct an addition to the Patrick Haley mansion, move the D'Arcy House mansion to make way for parking and add aluminum siding to a historic home on Raynor Ave.
"I'm deeply saddened with the inconsistency of the JHPC and that they cannot work with me to keep the vernacular architecture through more modern construction materials," said Tannura.
Council member Jan Quillman asked to table the request to rescind the historic status so that a compromise to maintain the integrity of the structure with more modern materials could be reached but failed to get support from another council person.
"If it gets rescinded and he gets a huge offer from the Univeristy of St. Francis to tear it down then we've lost a local landmark forever," said Quillman noting the property's proximity to the college which has already purchased nearby homes.
"One by one we're losing our old homes, our landmarks," said Quillman, "Old Joliet is disappearing."
Quillman was the lone vote against rescinding the historic status.
Photo: Google Maps