Little Black Dress Soiree inaugurates 'Women United'
1/17/2018, 11:20 a.m.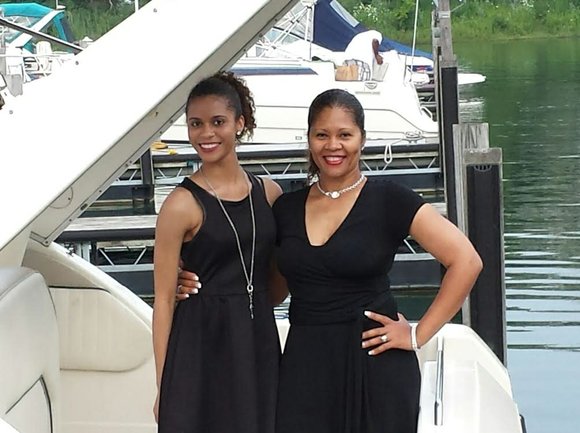 Exactly one year following their 80th Anniversary Celebration, United Way of Will County looks to the future with a county-wide women's initiative.
The Little Black Dress Soiree, hosted by United Way of Will County, will be an evening of elegance, style and social change on Feb. 1, 2018. Women ages 21 and older are invited to adorn their little black dresses from 6-10 p.m. at the Renaissance Center in Joliet. This event is presented by ComEd and sponsored by Susan Hohlman of Mary Kay.
The night will feature boutique shopping from local vendors, raffle prizes, silent auction centerpieces, dancing and a cash bar. Each ticket admits one into the event, appetizers and desserts for the evening and an automatic entry into the door prize raffle, a pearl necklace and matching earrings, courtesy of David Nelson Exquisite Jewelry.
Tickets for Little Black Dress Soiree are $45 and can be purchased online at www.littleblackdresssoiree.org or by calling 815-723-2500. Information regarding sponsorship levels are available on the United Way of Will County website.
This inaugural event will launch Women United, United Way of Will County's Social Change Initiative-- igniting the power of women, impacting our local community. The purpose being to fight for the self-sufficiency, health, safety, and education of every person in Will County.
"Through our collective passion, expertise and resources, Women United will lead local efforts to lift up lives, build a stronger community, and leave a legacy of change in Will County," said United Way of Will County's, Development Director Sarah Oprzedek stated.
Women United works to create change through projects. The Community Baby Shower brings baby wellness items overlooked by SNAP and WIC to parents and babies in need. The creation of their Learn to Read-Read to Learn project will encourage young minds and promote childhood literacy.
More information regarding Women United and how to become a member will be available during and directly following the event.
For more details regarding community impact of United Way can be found at www.uwwill.org.