Nicor Gas passes tax reduction savings to customers
1/17/2018, 11:11 a.m.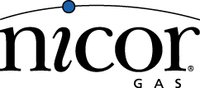 Nicor Gas plans to file testimony with the Illinois Commerce Commission (ICC) seeking approval to pass along tax reduction savings to its 2.2 million natural gas customers in Illinois. If the new program is approved, Nicor Gas will begin providing a credit to lower customers' bills.
The tax savings are the result of a new federal law, the Tax Cuts and Jobs Act, which was signed into law Dec. 22, 2017, and decreased the corporate tax rate from 35 percent to 21 percent. This tax reduction, coupled with other provisions impacting the way that natural gas utilities calculate their federal income tax liability, is anticipated to produce tangible savings, which will benefit Nicor Gas customers this year.
"Every customer deserves reliable energy at a price they can afford," said Melvin D. Williams, Nicor Gas president. "The benefits of new tax law will lower costs for the company, which we are pleased to share with our customers."