Bolingbrook United's Response to the 2018 State of the Village
1/24/2018, 10:13 a.m.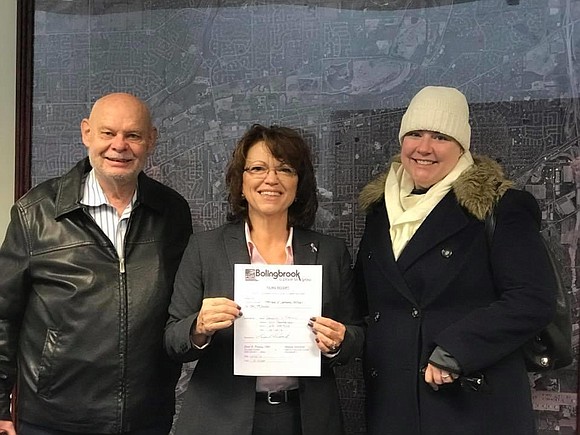 Bolingbrook United believes the Village needs to come to terms with the incredible amount of debt it has incurred under Mayor Claar. The Village cannot continue to kick the debt can down the road for future generations to solve. We must do something about it now.
We need to solve our trash problem and increase basic services to residents: A basic concern of many residents is trash disposal. Mayor Claar's opposition to the use of trash cans or "toters" as they more accurately called, is well known. Since his election, Trustee Jaskiewicz has repeatedly asked that the issue of waste disposal be taken seriously and placed on the Village agenda. We've tried to get the Village's attention to this important issue, to no avail; we even marched in the Pathways Parade this past year pushing toters to draw attention it. Bolingbrook United believes that the matter of garbage cans, toters, recyclable bags and waste management as a whole should be a Village agenda item. We need public discourse on this topic and we need a solution to our trash problem; for far too long, our Village has looked like a giant refuse site as a result of the trash that blows out of recyclable bins and torn garbage bags. People want to be heard on this issue and whether you are for or against toters, Bolingbrook United believes that the Village should have an active and open discussion on the issue.
In addition, when it comes to snow removal, I hope we can all agree that the removal of snow from streets is a public safety issue and that residents want their streets plowed. It is neither funny nor acceptable that during the State of the Village Mayor Claar mocked residents who questioned where the plows and salt trucks were during the most recent snowfall. We know our Village employees work hard and do a great job, but we realize that we now have half as many employees in the Public Works Department than we had ten years ago. Bolingbrook United believes that resident concerns need to be taken seriously. Residents should not be insulted by their mayor for questioning a matter of safety in the Village.
We must stop the "everyone else is the problem" mentality in Village Hall: During the State of the Village, Mayor Claar took the opportunity to promote his favorite candidates, businesses and political patrons – most of who donate to his campaign fund and/or are outspoken supporters of him. He also chastised Democrats, and Republicans to a lesser degree, at the state and federal levels for not working together. We found these statements to be incredible considering that since the election, Mayor Claar has frequently used Village meetings to put down and/or denigrate Bolingbrook United, its supporters, and its suggestions/ideas. He has refused to collaborate with or listen to the concerns expressed by Trustee Jaskiewicz and those he represents that disagree with his agenda in any manner. Bolingbrook United believes that our Village should not mirror our ineffective state and federal governments. The mayor and the rest of our elected officials need to collaborate with one another, even if they are of a different political persuasion.