Cabin Fever in New Lenox
1/24/2018, 10:23 a.m.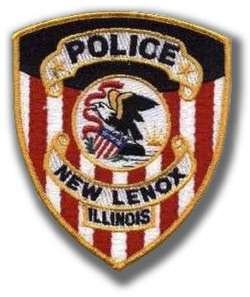 Police Chief Bob Sterba and the New Lenox Police Department are proud to announce the tenth annual "Cabin Fever" event to be held on Saturday, January 27, 2018 from 10:00 AM- 1:00 PM at Martino Jr. High School, 731 E. Joliet Hwy. New Lenox, IL. 60451. Cabin Fever is a free day of fun for kids of all ages. Participants are asked to bring a non-perishable food item donation to benefit the local food pantries. There will be pizza, crafts and games, and at 11:00 AM there will be a reptile show provided by Traveling World of Reptiles. Cabin Fever is sponsored by the New Lenox Police Department, New Lenox Fire Protection District, New Lenox Community Park District, New Lenox School District 122, New Lenox Library, Will County 911, Target, Chicago Dough and Aurelio's in Frankfort, and Feil Water. For more information contact Sergeant Mike Jurka of the New Lenox Police Department, (815) 462-6100.