Early primary voting begins, who's running?
1/24/2018, 8:58 a.m.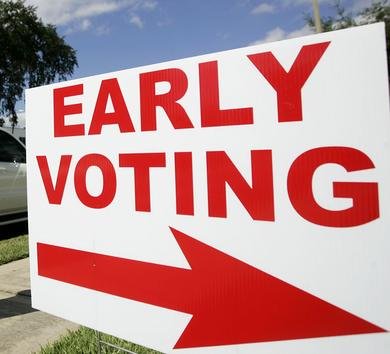 Thetimesweekly.com
Early voting for the March 20 primary election begins on February 8 in Will County.
Voters heading to the polls could be surprised that they will be selecting more than just a candidate to replace retiring Will County Clerk Nancy Schultz Voots.
Schultz Voots, who has worked in the clerk's office since 1975, announced that she would retire after her term was up this year and the race to find her replacement has generated its share of controversy.
In December, one of the Democratic candidates for the office, Lauren Staley Ferry admitted to forging a check and stealing funds while living in Arizona in 2002.

Despite the controversy, Staley-Ferry, who serves on the Will County Board, has forged ahead with her campaign and will face off against democrat Denise Mushro-Rumchak, clerk for Lockport Township, for the democratic nomination. The winner of the democratic primary will face Republican and former Will County Recorder of Deeds Laurie McPhillips in the November general election.
One of the most hotly contested races will be for a seat to represent Will County Board District 9 which has 5 candidates running for the democratic nomination. That person will replace current District 9 representative Staley-Ferry.
In addition to choosing candidates to run for clerk, there are several Will County Board seats that will be up for election. Districts 1 and 4 are for 2-year terms, with district 2, 5, 9, and 11 candidates serving 4-year terms.
District 1—2 year term
Republican incumbent Judy Ogalla is running unopposed for her party's nomination and will face off against the winner of the democratic primary whose candidates include former board member Bob Howard of Beecher, incumbent Laurie Summers of Crete, and Katrina Deutsche-Vaclavik also of Crete.
District 2—4 year term
Republican Keith Ogle of Frankfort is facing incumbents Jim Moustis and Cory Singer, both of Frankfort. The winners will face off against Democrat Amanda L. Koch of Frankfort.
District 4—2 year term
Incumbent democrats Kenneth Harris and Jacqueline Traynere, both of Bolingbrook, are running unopposed.
District 5—4 year term
Plainfield Republican incumbents Gretchen Fritz and Darren Bennefield will face Democrat Meta Mueller of Aurora Mazyar M. Hedayat in November.
District 9—4 year term
Republican Annette Parker of Crest Hill will face the winners for the Democratic nomination which includes Rachel F. Ventura of Joliet, Todd C. Randich of Crest Hill, Jim Murphy of Joliet, Sherry Williams of Crest Hill, and Danganetta Harris of Lockport.
District 11—4 year term
Republican incumbents Charles "Chuck" Maher and Suzanne Hart of Naperville will face a challenge from Kathy Havel and Julie Anne Berkowicz both of Naperville. The winners will face Democrat Michelle "Mimi" Cowan of Naperville who is running unopposed for the democratic nomination.
Referenda
Referendums on the ballot include:
The New Lenox Fire Protection is asking voters for an increase in their operating tax rate to help pay for increased services to residents. The current tax rate is 0.3877 and would increase to 0.59 equaling an extra $135 a year for a $200,000 home.