Group continues to seek justice for Sema'j Crosby
1/24/2018, 1 p.m.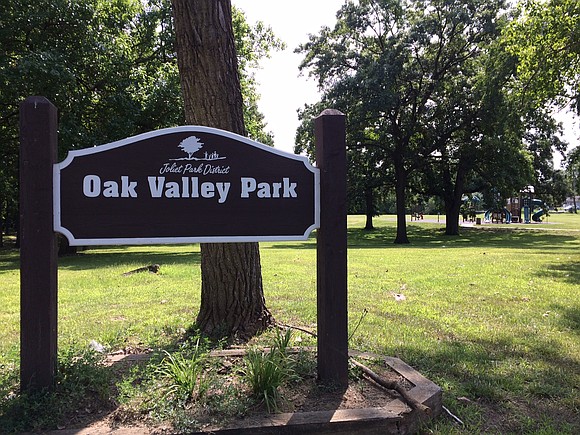 A local group calling itself The Justice for Semaj Action Team could be forging ahead in its attempt to get a Joliet park renamed after slain toddler Sema'j Crosby.
In a statement released this week, the group said that it "has neither accepted nor rejected the Joliet Park District's alternative to renaming Oak Valley Park to Sema'j Park."
17-month old Sema'j Crosby was first reported missing from her Louis Rd. home in Joliet Township on April 25, 2017. Following a community-wide effort to find the missing toddler, police searched her home where they found her lifeless body under a couch on April 27. So far, no person of interest or suspect has been charged though the Will County Coroner ruled her death a homicide by suffocation in September last year.
The park district board in December voted against the proposal to rename the park near Crosby's Joliet Township home, citing park district criteria that requires a "person shall have demonstrated a continued commitment to the Joliet Park District, and/or made an exceptional contribution to civic betterment, locally, nationally, or internationally."
In a statement, park board president Sue Gulas said that the toddler is among many "innocent children and adults who die each year" in Joliet
"There are simply not enough parks to honor all of our community's innocent victims," she said in a statement.
Back when it was first proposed to the park board, the action team members argued that Crosby's short life did qualify because the tragic circumstances surrounding her death has spurred reforms in the state's child welfare system and a change in leadership and approach at the Department of Children and Family Services (DCFS).
As an alternative to the park renaming, the park board suggested planting a tree with a plaque at Oak Valley Park instead.
The action team members gathered nearly 500 plus signatures to present to the park board in July after which they opened a 90-day public comments period.
In the group's statement they contend that the 500 signatures superseded the need for the public comment period and stand by their position that Crosby met the criteria for the park renaming requirements.
"We contend and still believe SEMAJ CROSBY met the exception to the policy," the statement read.
"Semaj' s life and tragic death created positive change in our community and in DCFS reform[…]
This was NOT another unfortunate tragic death. This was a turning point in protecting children."
In their statement the Sema'j Action Team members claim to have the support of the slain toddler's father, James Crosby, to continue their efforts to "positively impact the community as it relates to Semaj."
"Her father told us to keep doing what we're doing and with all do [sic] respect that is what we plan to do."