Wine of the Week: Yarden Galilee Gewurztraminer 2016 - $16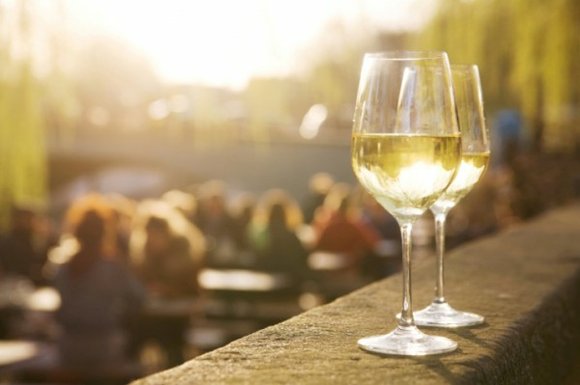 From Israel's Golan Heights in the northernmost region known as the best wine-growing area in the country, comes this beautifully crafted white wine that is perfect for drinking for all occasions and with a wide variety of foods. Yarden Galilee Gewürztraminer 2016 ($16) is a nicely balanced white wine with an abundance of really delightful fruit flavors. It has a nice floral nose with flavors of ripe peaches, tangerines and honeysuckle and rounded hints of tropical fruit.
A backnote of lichee makes it the ideal companion to an Asian-inspired stir-fry of diced chicken or shrimp with almonds or pine nuts and sweet succulent pea pods. Fragrant curry dishes are another perfect match. Thai Basil dishes or a rice dish with green curry would make for a fun pairing. Try your hand at a nice twist on thin crust pizza such as Margarita with Buffalo mozzarella or goat cheese and fresh Basil or Oregano or an innovative 'white' pizza using béchamel sauce as a substitute for traditional red sauce.
Israel makes some terrific wines and the northern Golan Heights region is ideal for white wine production, particularly Gewürztraminer, which thrives in the high altitude, volcanic soil and cool temperatures. You might be surprised to learn that this is a cold region which gets a good bit of snow each winter, mimicking the growing conditions normally associated with this grape. At a mere $16, this is a quite pleasant departure from the usual suspects, which is sure to be year-'round favorite.