Food deserts: Joliet's nutrition crisis
Brock A. Stein | 1/31/2018, 1:40 p.m. | Updated on 2/9/2018, 12:11 p.m.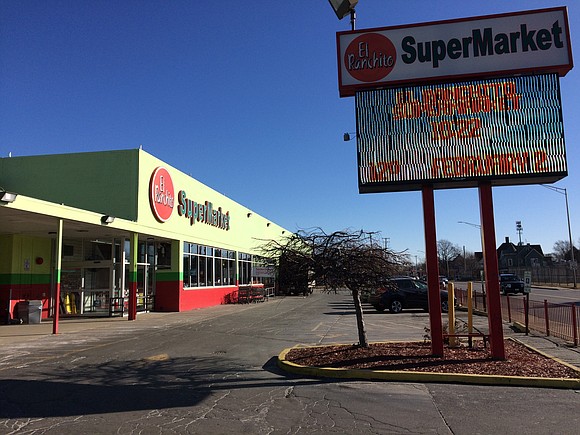 Residents of Joliet's far west suburban fringe that straddles the Kendall and Will County border have their pick of grocery store options.

There's an Aldi store at Ridge Road and Caton Farm Road on the edge of what most likely would have been tracts of suburban development had the housing market not crashed in 2008. If shoppers don't like the selections there they could head east down Caton Farm Road to the corner of Route 59 where if they turn south will see another Aldi store that's sits across the state route from a Tony's Finer Foods market. At the northeast corner of the same intersection there's a Jewel grocery store. Travel farther south on 59 still and you can find a Walmart superstore, a Target store with a grocery section, a Mariano's and at the intersection where 59 meets Route 52 there's another Jewel store.
But for Joliet residents who live east of the Des Plaines River the choices are more limited if they want a market that offers a full range of fruits, vegetables, and other produce.
Food desert
Longtime east side resident and 2015 mayoral candidate Angel Guzman has another name for it.
"It's a food desert," he said.
Log in to the USDA website, and there are maps that show that to be true (https://www.ers.usda.gov/data-products/food-access-research-atlas/go-to-the-atlas/). A map from Will County's geographic information system shows big swaths of the county, a lot of it in Joliet with areas to the east and south that are underserved by a full-service grocery store.
The USDA notes an increase in rates of obesity and related chronic diseases in communities "that may be linked with poor diets" which "in general, may be more severe in certain poor and rural American communities because these areas have limited access to affordable and nutritious foods."
The northeast section of town, where Guzman lives, has more options than other parts of the east side.
He points to smaller 'mom and pop' markets clustered within a small square mile or so on Columbia, Ohio, Collins and Cass Streets many with produce, milk, fresh fruits and vegetables—the "staples"—and even some with an in-store butcher counter.
But travel outside of his neighborhood and the options become more limited with corner stores and maybe a pharmacy that carry some packaged foods.
"Outside of my immediate area there's not really much as far as food availability," he said.
For those with their own transportation, he said they can drive over to a Jewel store in New Lenox or a Walmart in Lockport. If they want to spend their money in Joliet they can head west where there is a Jewel on Jefferson or on Larkin.
For those who lack their own transportation and have to take public transportation, it becomes even more difficult.
He said busses go by once an hour and riders have to know where they stop on their zig-zagging routes.
"If you don't have a car it's kind of hard to get fresh fruits and vegetables," he said.