Opinion: What we've lost during Trump's first year
Rep. Karen Bass (Calif.) | 1/31/2018, 10:18 a.m.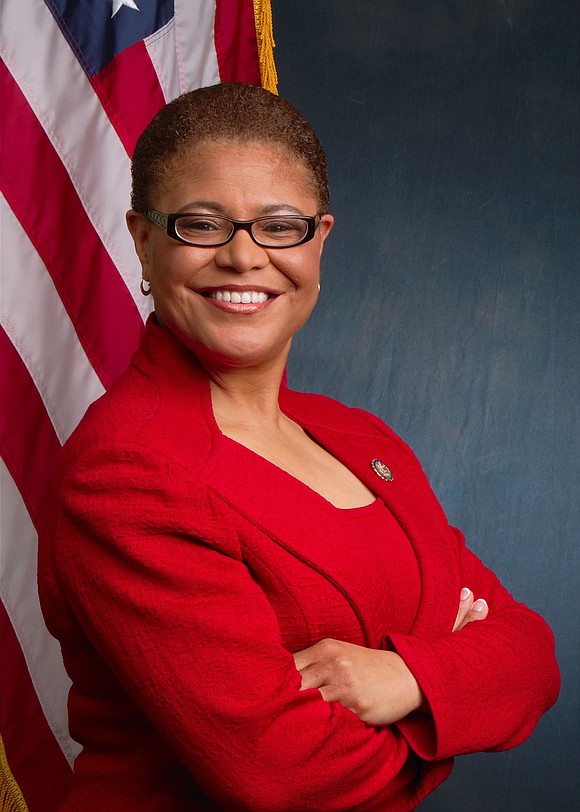 Trump has also gone after our healthcare by actively sabotaging the Affordable Care Act, continually issuing statements citing death spirals and other doomsday prophesies in addition to cutting funding for advertisements and allowing health insurance companies to sell short-term plans with inadequate coverage. Trump and other Republican leaders have already openly discussed cuts to the social safety net, meaning Medicare, Medicaid and Social Security, as justification for their deficit-exploding tax plan.
Trump has spent a considerable amount of time attacking Black immigrants and their countries with both his racist words and policies. In addition to referring to Haiti and African countries as "shitholes," he's attacked recipients of the Diversity Visa Program, rescinded the Deferred Action for Childhood Arrivals (DACA) program and scheduled the elimination of Temporary Protective Status for many countries like Haiti and El Salvador.
The entire reason we have this program is to help protect immigrants from ills in their home country, which can range from famine to civil war. To deport hundreds of thousands after opening our borders to them is unconscionable. When we look at the issue holistically and see that tens of thousands of DACA enrollees are Black and that the plurality of diversity visa recipients are also Black, it contextualizes the president's assault on these programs.
Unfortunately, these assaults on our criminal justice system, our consumer protections, our education and our health, will continue through 2018.
What Trump's first year showed is that hard-earned progress will never be safe so long as his bigotry, hatred and racism hold power. But what we showed this year in Alabama and Virginia, to not just our community, but to our country and the rest of the world, is that even in the face of opposition, our activism will continue and will prevail. We must be organized and we will be organized. This year, Trump has answered his own question about what Black Americans have to lose. But it's an answer we don't plan to accept.

Congresswoman Karen Bass represents California's 37th Congressional District. She is the 2nd Vice Chair of the Congressional Black Caucus (CBC) and she co-chairs the CBC's Africa Taskforce. She is also Ranking Member on the House Subcommittee on Africa. Follow her on Twitter at @RepKarenBass.
SEO DESCRIPTIONS: Representative Karen Bass talks about President Trump's impact on the Black community, healthcare, criminal justice reform and voting rights.