Wine of the Week – Perticaia Montefalco Rosso D.O.C. 2014 $24.00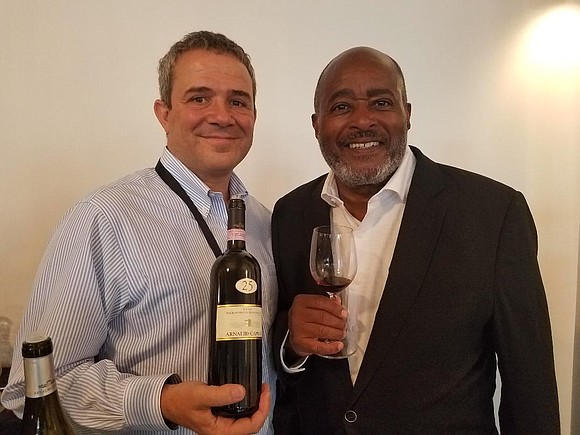 Summer is here and the most likely gathering place is at the backyard grill or on the patio's outdoor kitchen. Popping corks of chilled bubbly or sparkling rose are typically the order of the day, but I'd like to share a little secret with you. A lightly chilled glass of red wine from Italy's least recognized regional star, Umbria, is the perfect pairing with grilled meats.
Umbria has lived in the shadow of its more famous regional neighbor, Tuscany, for many decades, but thanks to the dedication of local producers, such as Arnaldo Caprai, Umbria and its sub-region, Montefalco, in particular, are quickly gaining in both stature and popularity.

Arnaldo Caprai is the undisputed leader in Montefalco/Umbria. In 1971 he dedicated his winery to the cultivation of the region's indigenous grape, Sagrantino and created a beautiful, bold, tannic red wine. Distinguishing characteristics of smokiness, earthiness and delightful notes of ripe cherries, wild berries and star anise, make this one of the most complex, fruit forward wines of Italy. The wine's combination of lightness and complexity makes for a happy combnation with grilled meats, shish kabobs, ribs, hamburgers, steak and even hot dogs and pizza, which also cooks up great on the grill.
Blended with Italy's flagship grape, Sangiovese and aged for 18 months in oak, the wine is a testament to the art of the winemaker. With 70% Sangiovese, 15% Sagrantino and another 15% of the region's other indigenous grape, Colorino, the wine has an intense red color with a fresh bouquet of aromas of wild raspberries and blueberries. The taste is truly mellow and a delight to behold. Perticaia is a burst of Italian sun in the glass and a welcome companion to the bright, beautiful days of summer ahead.