Small dogs play area opens at Hammel Woods
7/13/2018, 6 a.m.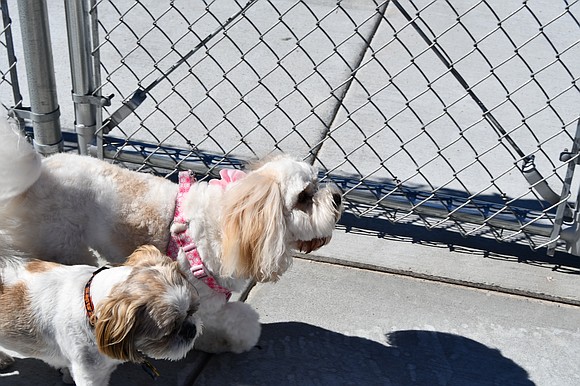 A ribbon-cutting held July 6 has unleashed a new era for small dogs at Hammel Woods in Shorewood.
Canines weighing 35 pounds now have their own 2.3-acre off-leash play area at the dog park, which is located at Hammel Woods - DuPage River Access.
The new small-dog enclosure is located adjacent to the original dog park at Hammel Woods. With the opening of the new enclosure, all of the District's five dog parks now have separate play areas for small and large dogs.
Also July 6, a new water fountain was dedicated at Hammel Woods for use by campers, trail users and dog park patrons. Elkay Manufacturing of Oak Brook, working in conjunction with The Nature Foundation of Will County, donated the fountain.
For more information on Forest Preserve dog parks and how to go about getting a permit to use the parks, visit ReconnectWithNature.org.