Remains of black men and one woman found on former Texas plantation
BlackmansStreet.Today | 7/24/2018, 5 p.m.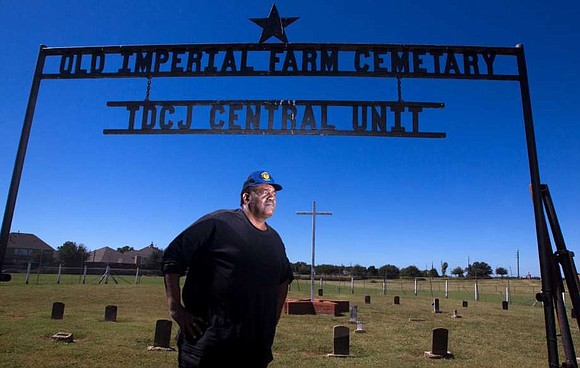 The remains of black men and a black woman forced to work for free as part of a convict-leasing program that came into being after the 13th Amendment ended slavery except in certain instances have been found on a former Texas sugar plantation.
Construction crews so far have exhumed 95 sets of human remains in Sugar Land, Texas, near Houston. The area was the location of large sugar plantations worked by black men and black women until they died from exhaustion, beatings or disease.
The men and women are believed to have died between 1878 and 1910, CBS Houston affiliate KHOU reported. The bodies are of individuals ranging in age from 15 to 70. At one time, the area was known as the "Hell on the Brazos," named after Brazos, a Texas river.
Workmen discovered the remains while constructing a building for the Fort Bend County, Texas, school district. Sugar Land is located in Fort Bend County.
There are also reports that more remains also could be found in the area, which included other sugar plantations and prison camps.
Some of the remains that have already been found have chains with swivels on them, indicating the men and the one woman were part of a chain gain under the convict-leasing program.
Convict leasing was a system of penal labor practiced in the Southern United States, beginning with the emancipation of slaves at the end of the American Civil War in 1865. The brutal labor practice peaked around 1880. From 1870 to 1912, 59 to 60 percent of Texas state prisoners were black and they were leased to sugar plantations, according to the Texas State Historical Society.
The book "Slavery by Another Name: The Re-Enslavement of Black Americans from the Civil War to World War II" by Douglas A. Blackmon explores the forced labor of imprisoned black men and women through the convict-leasing system used by states, local governments, white farmers, and companies, including United States Steel, at one time the nation's largest corporation. The 13th Amendment ended slavery except as punishment for someone convicted of a crime. It isn't known why the men and woman were imprisoned.
One of the large sugar plantations was Imperial Sugar, which was founded in 1840. In 1853, Imperial Sugar began buying up adjacent sugar plantations. The company changed names and owners several times. It is now owned by Louis Dreyfus Company B.V. , which is based in Rotterdam, the Netherlands.
Sugar Land is now a thriving town of 90,000 with a large Asian population.