Wine of the Week -9Lives Reserve 2017 Sauvignon Blanc, San Pedro - $12.95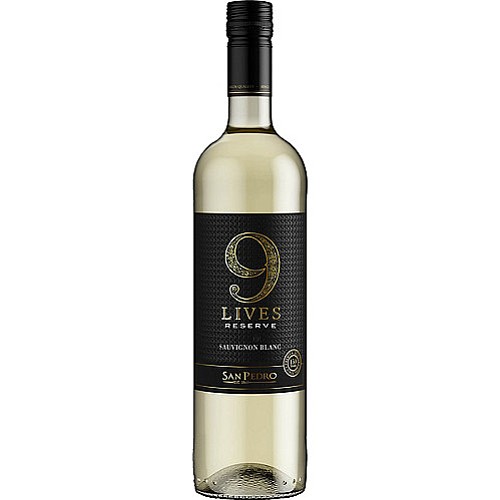 Argentina is quickly gaining recognition as one of the most important wine growing regions in the world. Its historic development and cultivation of Europe's most recognized and prized grapes and its nurturing of its own indigenous varieties has only increased its appeal. Add to that the country's ideal growing conditions, from high elevation vineyards in the foothills of the Andes Mountains, to valleys in the shadow of Mount Aconcagua.

Some vineyards are planted at some of the highest altitudes in the world. Malbec is the country's most important planting, followed by Cabernet, Tempranillo and Chardonnay. Coming up close behind is Sauvignon Blanc. Increased demand and appreciation for white wine varietals has boosted the world's appreciation for this white grape. With its bright lemon and citrus flavors and hints of herbs, like tarragon, oregano and thyme, the grape and its resulting wines have subtle complexity that makes it ideal for spicy foods, fusion dishes and international cuisine so popular among millennials. Everyone is looking for versatility and Sauvignon Blanc delivers on all counts.
Wines from Argentina deliver a lot of bang for the buck. The wine is special in that it packs in a lot of flavor for a very reasonable price. Case in points; 9 Lives Sauvignon Blanc Reserve, San Pedro 2017-$12.95. The wine is fresh and balanced with tangy flavors of caramelized lemon, white peaches, pink grapefruit and the gentle aromas of jasmine flowers and orange blossoms. The bottom line is a fresh, satisfying taste that makes lunch or dinner a delight.
Try it with some sautéed or grilled chicken thighs, combined in the pan with a few lemon slices, garlic, fresh oregano or rosemary and a bit of the wine. Just heated through and served over yellow rice or any type of pasta, along with a glass of the wine, is a meal made in heaven. Use the pan drippings to make a lemon butter sauce with a splash of the wine for deglazing the pan, and you've mastered a chef's secret! Argentina wine is one of this summer's great companions and 9 Lives Reserve Sauvignon Blanc is sure to be a constant companion.