Forest Preserve District of Will County news briefs
7/31/2018, 3:39 p.m.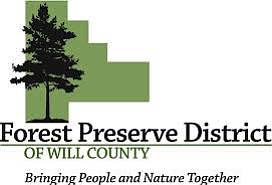 Food Truck Fridays keep rolling
If you haven't checked out the Forest Preserve District of Will County's "Food Truck Fridays" program yet, now is the time to get your summer into gear. The August food truck lineup is out and it features some mouthwatering options. For more information, visit bit.ly/augustlineup.
Unlocking Joliet prison's preserve potential
The Forest Preserve District of Will County is in the early planning stages for a possible role in the redevelopment of the former Joliet Correctional Center site. The Forest Preserve is looking at 135 acres of open space that could be turned into a forest preserve east of the prison complex. For more details and an aerial video view of the prison site, visit bit.ly/jolietprisonplan.
Forest Preserve District wins national marketing award
The Forest Preserve District of Will County's digital marketing efforts netted the District a first place award from the National Association of County Park and Recreation Officials. The District now has more Facebook followers than any other forest preserve district in the state. Find out more about the work that led to the award at bit.ly/preserveaward.
Mural installed at Isle a la Cache Museum
A colorful mural depicting a hat store from 18th-century Quebec, Canada, now adorns a chapeau shop nook at Isle a la Cache Museum in Romeoville. Visitors can view the mural and try on replica hats from a time when French voyageurs traded for animal pelts with native Potawatomi. To see the mural and learn more about the story the museum tells, visit bit.ly/islandmural.
Waste-free lunch program reduces field trip garbage
Students who attend field trips at Plum Creek Nature Center in Crete Township are taught how to minimize their lunch garbage by recycling, reusing and composting. For ,more on the program, visit bit.ly/lunchrecycling.