JCHS football community meeting
6/1/2018, 6 a.m.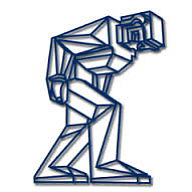 Joliet Central High School Football Coach Brett Boyter is hosting a community/parent meeting to increase student participation in the school's football program.
The meetings, open to all JTHS stakeholders, including parents, students, staff, and community members, will be held from 5 to 6 p.m. in the Joliet Central High School
Student Center, 201 E Jefferson Street, on June 11.
At Joliet Township High School, our strategic goal is to create a welcoming environment through effective communication, including the development of positive relationships and community engagement. The meetings are designed to build positive community relations and partnerships that increase student participation in the football program. At the meeting, Coach Boyter will provide information about Central's football program and facilitate a community/parent dialogue. Coach Boyter is a Dean at Joliet Central High School and has served Joliet Central as the Head Football Coach for 6 years, Assistant Football Coach for 3 years, and Assistant Baseball Coach for 3 years.