Workforce weekly job fair
6/4/2018, 7:06 p.m.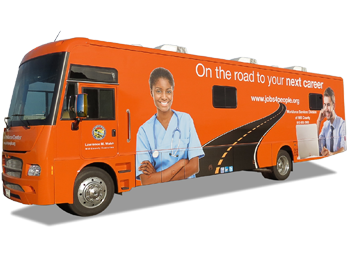 Area job seekers are invited to attend a weekly job fair from 1:30 to 3:30 p.m. Wednesday, June 6, at the Workforce Center of Will County.
Among the positions employers will be looking to fill are academic instructor, admission counselor, boiler maker, bus drivers, CNC machinist trainee, combo pipe welder, dorm supervisor, food service assistant, forklift operators, general laborers, industrial pipe fitter, LPN, material handlers, peer leadership coordinator, recruitment specialist, residential adviser, safety officer, safety/security adviser, social development director, warehouse associate and warehouse lead.
WCWC Manager Susan Flessner said the events allow job seekers to meet with several employers at once.
The weekly events are held at the Workforce Center of Will County, 2400 Glenwood Ave., Suite 100. The day and times vary.

For additional information about the Workforce Center of Will County, go to www.will.works.