2018 best places to work in healthcare includes Joliet Area Community Hospice
6/13/2018, 7:10 p.m.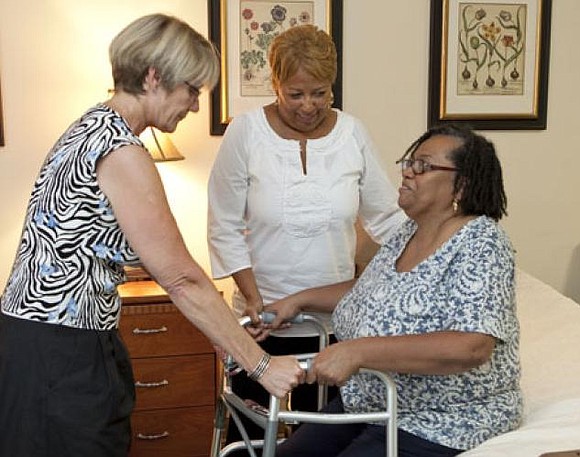 Joliet Area Community Hospice (JACH) has been named to Modern Healthcare's "2018 Best Places to Work in Healthcare." According to their website, "organizations making this year's list of Best Places to Work in Healthcare stand out in their efforts to create an empowered and satisfied workforce."
JACH is the only Illinois hospice and one of only nine Illinois healthcare providers on the list of 150 recipients from across the United States. Only eight hospices across the nation were recognized. "I'm pleased and so very proud to receive this recognition," said Mary K. Sheehan, CEO. "Our staff is committed to quality patient care and they embrace that commitment with compassion and expertise. They helped us earn this recognition to which they are so deserving."
Best Companies Group, which conducts the Best Places to Work Survey for Modern Magazine, does a simple yet thorough two-part company assessment designed to gather detailed data about each participating organization. In part one, the employer completes a questionnaire and in part two, employees of the organization complete an employee survey consisting of approximately 78 statements/questions. The results are analyzed and categorized according to eight Core Focus Areas: Leadership and Planning; Corporate Culture and Communications; Role Satisfaction; Work Environment; Relationship with Supervisor; Training, Development and Resources; Pay and Benefits; and Overall Engagement.
A ranked order will be revealed at an awards dinner Sept. 27 in Dallas during Modern Healthcare's Workplace of the Future Conference. Joliet Area Community Hospice has a staff of 148. For more information, or to become a part of this dynamic organization, call 815-740-4104 or visit our website joliethospice.org.