Joliet East High School Kingsmen celebration
Joliet East High School opened in 1964. That's 54 years of the Kingsmen Nation and still counting!
6/13/2018, 6 a.m.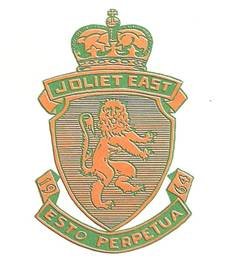 The ultimate #KingsmenForever themed-celebration is being presented by the Joliet Area Historical Museum in partnership with the JTHS Alumni Association on Saturday, July 21, 2018 from 6:00-11:00p.m. The party will be held on the museum's popular rooftop area as well as in the auditorium and throughout the entire museum. The cost of $35.00 per person includes complimentary food, music by DJ and '77 East graduate, Mike Markley of "Men in Black," and a special exhibit of JT East memorabilia.
No tickets will be issued. A paid reservation list will be held at the door. Reservations are limited to just 500 and can be made on the museum's website at www.jolietmuseum.org or by calling the museum at (815) 723-5201.
Who is on the guest list? All JT East Kingsmen, former East faculty members, and those alumni who attended East High but graduated from either JT Central or JT West when East closed its doors in 1983.
The Kingsmen celebration is a fundraiser for both the Joliet museum and for the JTHS Alumni Association's Legacy Scholarship awarded annually to graduates of Joliet Central and Joliet West.
East alumni may also celebrate by being a participating sponsor at the following levels: Green & Gold $500.00; Gold $250, and Green $100.00. Recognition will be given to all sponsors at the event. Sponsorship payments may be made via check or credit card. Make checks payable to the Joliet Area Historical Museum, 204 N. Ottawa Street, Joliet, IL 60432. Attn. Mike Brick. For more information, Brick can be reached at (815) 723-5201 ext. 7213 or m.brick@jolietmuseum.org. All contributions are tax exempt by the extent as allowed by law.