Public Safety Complex now open
6/28/2018, 6 a.m.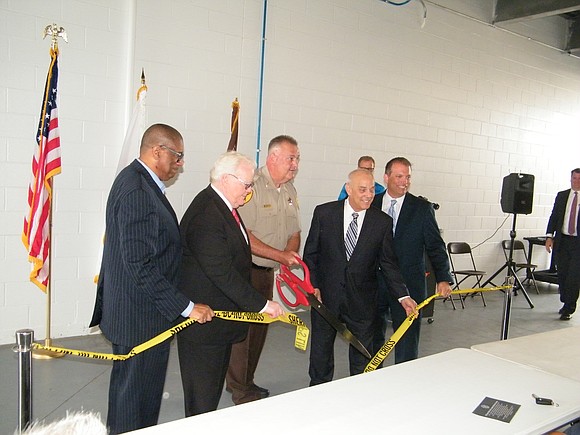 Thetimesweekly.com
Officials from Will County celebrated a ribbon cutting for the new Public Safety Complex on Laraway Road. The $33 million, 87,000 square feet facility is home to the Sheriff's operations, 9-1-1 dispatch, and the Emergency Telephone System Board.
"We are proud to dedicate this new complex filled with state-of-the-art technology," said Will County Executive Larry Walsh. "This new complex is a great example of different agencies across the county working together to provide the best services to the residents of our county."
The complex is one of the first completed projects in the largest capital campaign in this history of Will County. According to officials, the building was completed ahead of schedule and under budget.
"This complex is a welcome addition for our employees," said Sheriff Mike Kelly. "This building has enabled us to bring many of our services under one roof and improve our efficiency. Our various departments have more convenient access to one another which helps to streamline our operations and ultimately save taxpayer dollars."
The building is home to the county's newly consolidated 9-1-1 dispatch center that serves 35 municipalities and the ETSB which oversees the enhanced 9-1-1 systems for the citizens of Will County, as well as portions of Cook, Kendall, and Grundy counties.