Dialogue on men's issues, race and politics
Megann Horstead, Reporter | 6/29/2018, 6 a.m.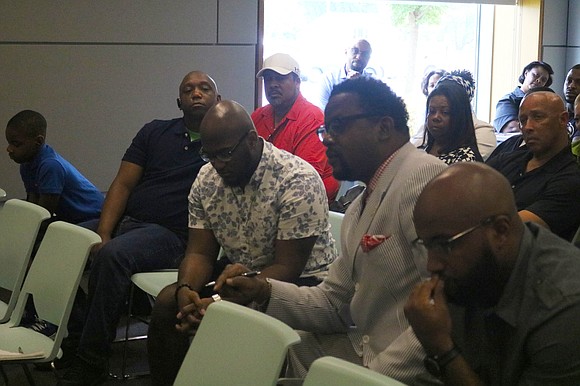 "We are not in those rooms to the level that we should be," he said. "You see the same couple people who are dedicated to being in those rooms, but they get tired. They can only do so much by themselves. We're going to have to do a better job of doing both. We can communicate on social media, but the way the system is set up, we've got to be in those rooms."
Clark wants to know what else people are doing to show younger generations there are better paths to follow.
Lonnie Posley, pastor of New Canaanland Christian Church, said that idea resonates deeply with him and that it reminds him of "The Book of Judges" out of the Bible.
"Individually, they were winning as individual tribes, but in the Book of Joshua, they were running as a group," Posley recalled. "We started losing, but yet we got successes. … How do we come back together and win together as a team?"
Posley questioned when people in the community would become passionate again about helping one another.
"Until we start caring about the community again and caring about ourselves, we're going to keep having these conversations," he said.
The fourth event of the series aimed at moving the dialogue forward on race relations will be held at a later date. Further details will be provided at the next meeting of the NAACP—Joliet Branch. It meets at 7 p.m. the first Monday of every month at Unity CDC, 1 Doris Ave., Joliet.