City approves TIF revamp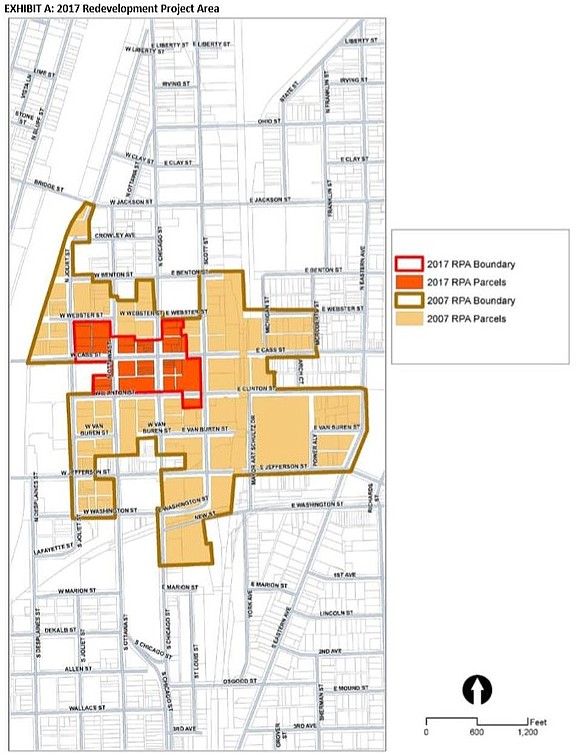 This week, the Joliet City Council approved a plan to revamp an existing TIF district and create a new one.
Under the plan, the original City Center TIF district which encompasses the area bounded by Webster Street, Joliet Street, Van Buren and Scott Streets, and includes 284 parcels would be reduced to include only 59 under the new plan.
The City Center TIF will shrink from 91 acres down to 12 acres going from 284 parcels to just 59.
The impact would mean that about $2 million in tax revenue from those reduced 225 parcels will be returned to the area's taxing districts.
The new TIF district will be located within a 175-acre of the downtown and will include 439 parcels and 211 buildings about 65% of which are more than 35 years or older.
Criteria cited for the creation of the district includes a lack of growth in property values, deterioration, inadequate access to utilities and structures below the minimum building code requirements.
About 138 out of 211 buildings were constructed before 1981 and before current building code standards were set in 2012. Some buildings were found to be so old that there are no records of their actual age.
In total, about 97% of structures were found to not meet current building code, 80% required water main replacements, 90% needed sanitary sewer upgrades and 20% required storm drain improvements.
Once a Tax Increment Funding (TIF) district is created, tax rates are frozen and remain constant within the district for as long as 23 years. During that time, any income from increases in property value that generate new tax revenue is placed in a TIF fund to be reinvested in improvements in the area.
The city held 2 public hearings before the new districts were approved.