'Hugs for Hounds' dog Easter Egg hunt celebrating 10 years
3/7/2018, 9:54 a.m.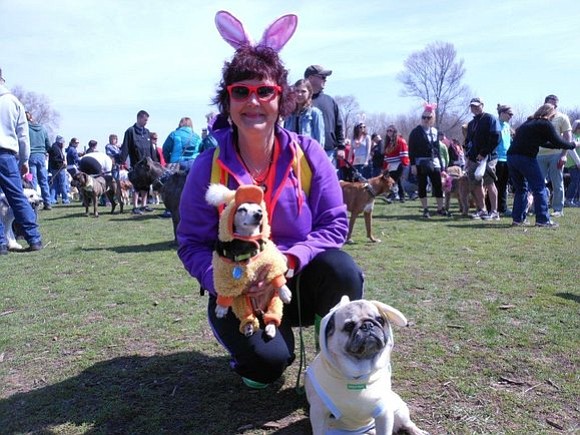 The 10th annual "Hugs for Hounds Easter Egg Hunt" will get cracking on Saturday, March 31, at Hammel Woods in Shorewood.
Thousands of plastic eggs filled with doggy treats and prizes will be located in the grass in a fenced-off area within the dog park at Hammel Woods – DuPage River Access, located on Black Road, east of Route 59. Once Fido's nose touches an egg, the dog's owner can place it into a basket or bag.
Shorewood HUGS sponsors the event in partnership with the Forest Preserve District of Will County. The entry fee for the egg hunt is $5 per dog. Registration is required. Visit www.shorewoodhugs.org to sign up your pooch. Day-of registration begins at 10 a.m. and the egg hunt will start at 11 a.m. and last until all of the eggs are retrieved.
The day's activities also include a special appearance by the Easter bunny and a raffle for dog-themed Easter baskets. Raffle tickets will be sold on site at $1 per ticket or 6 tickets for $5. Also, your pup could be recognized in contests for the smallest and largest dogs, the best-costumed dog, the dog that traveled the farthest to attend the event, and the dog that looks the most like its owner.
Proceeds from the event will be donated by Shorewood HUGS to the Forest Preserve for the care, handling and training of the District's police K-9, Jullo. Shorewood HUGS is a local, nonprofit agency that hosts events and raises funds to make a positive impact in the community.
For information on additional Forest Preserve District of Will County programs and events, visit ReconnectWithNature.org.