Joliet West High School "Rises Up"
3/7/2018, 9:44 a.m.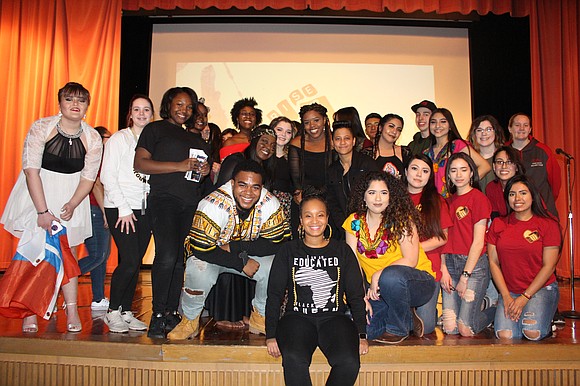 Joliet West High School's Multicultural Club presented an original student show titled "Rise Up" to celebrate Black History Month and displayed the talents of local students in the Joliet West High School Auditorium.
Joliet West math teacher Mrs. Cassie Crim organized this show again this year.
"We decided to celebrate Black History Month this year by centering it on a common theme and including an array of different cultures," Crim said. "The theme of the show is all about Rising Up. Rising up above all of the hatred, bigotry and discrimination that plague our society. We need to rise up above all of our differences and unite together as one through love."
The show began with students singing three different National Anthems as a celebration of diversity at Joliet West High School.
The show featured a variety of impressive and poignant student performances of songs, dances, and poems related to the central "Rise Up" theme.
The show concluded with a moving group performance of the inspirational song "Rise Up" by Andra Day.