Opinion: This is why I hate Black Republicans
By Raynard Jackson | 3/7/2018, 2:06 p.m.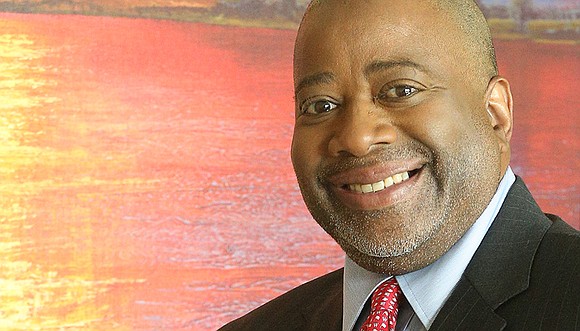 I stopped attending the Conservative Political Action Conference (CPAC), because it reminded me of "The Flintstones" and "The Jetsons"; Blacks were noticeably missing from both cartoons. There were no Blacks in the past (The Flintstones) and there were no Blacks in the future (The Jetsons).
CPAC is the largest annual gathering of mostly White, conservative activists and elected officials in the U.S. and it's controlled by another conservative group—the American Conservative Union (ACU).
Neither CPAC nor the ACU are about increasing diversity in the party or getting more Blacks into the movement; CPAC and the ACU are about catering to Whites in the movement. I get that.
But, in 2018, that is the problem.
One needs to look no further than the racism that was spewed out last Friday during CPAC's annual Ronald Reagan dinner. The dinner was attended by several hundred conservatives and had tons of media broadcasting the event live on TV and the Internet.
Ian Walter, the communications director for CPAC, said in front of this audience, "We elected Mike Steele as RNC chairman, because he was a Black guy; that was the wrong thing to do."
Walter made these disparaging comments, despite the fact that it took six ballots for Steele to win his election in 2009 and Republicans regained control of the U.S. Senate and made significant gains at the state level, during Steele's tenure.
Matt Schlapp, the chairman of the ACU, stood next to Mr. Walter while his racist comments were being made and said absolutely nothing.
If Mr. Schlapp had any integrity, he would have immediately fired Mr. Walter right then and there, but because Mr. Schlapp showed no leadership and no integrity, I am calling for both Mr. Walter and Mr. Schlapp to be removed immediately from their positions. Period.
By the way, did I mention that Mr. Walter is Indian American? You would expect him to be a lot more sensitive to issues of race and ethnicity, but the mere fact that he thought his comments were appropriate is a reflection of the entire leadership of CPAC and the ACU.
To make matters worse, Schlapp went on Steele's radio show the next day and appeared to double down on Walters' criticism of Steele's election. You must see the video to believe what happens next.
Schlapp starts off by saying, "Ian is my colleague at work and he's my friend. I love Ian and I'm not gonna separate myself from Ian. I think he said some words that our political enemies could take in the worst way."
Please allow me to interpret this idiotic statement. What I think Schlapp really wanted to say is: "Michael, I don't care how racist Walter's statement was, I am choosing him over you!"
Schlapp's continued condescending tone towards Steele during the radio interview was nothing short of infuriating and, in my opinion, racist. At one point in the interview, Schlapp lectures Steele saying, "This is where you need to have some grace." WTF? Really?
For a White person to talk down to a grown man of Steele's stature proves how little regard Schlapp has for Steele and his accomplishments within the party.