ALDI expands online delivery service in Will County
3/14/2018, 1:46 p.m.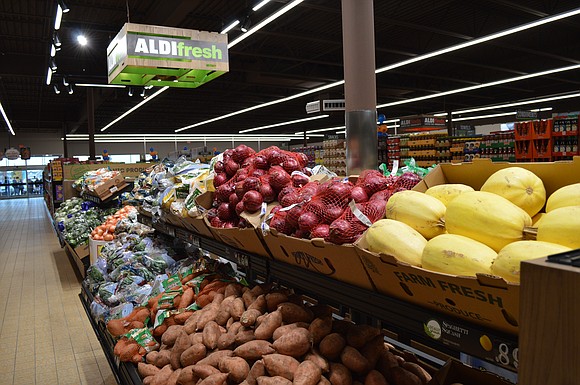 Grocery retailer, ALDI is expanding its Instacart online grocery ordering and home delivery service to residents across Chicagoland including locations in Will County.
A press release notes that "shoppers can now find their favorite exclusive ALDI brands online and Instacart will conveniently deliver their groceries in as little as an hour."
The home-delivery program has been rolled out to about 200 Chicagoland stores which now includes locations in Joliet, Lockport, Romeoville, Bolingbrook and Plainfield.
First-time Instacart customers in the new delivery areas will receive $20 off their order, plus free delivery of their first order of $35 or more with the code "LOVEALDI" through May 31, 2018. More details can be found at www.instacart.com.
Will County stores with the new Instacart delivery service now includes:
• 2601 W. Jefferson Street in Joliet
• 3080 Hennepin Dr. in Joliet
• 16060 South Farrell Road in Lockport
• 398 South Weber Road in Romeoville
• 351 Brookview Ln. in Bolingbrook
• 1310 Lily Cache Lane in Bolingbrook
• 13550 South Route 59 in Plainfield
• 2301 Route 59 in Plainfield
• 2450 Ridge Road in Plainfield