Candidates make their final appeals to voters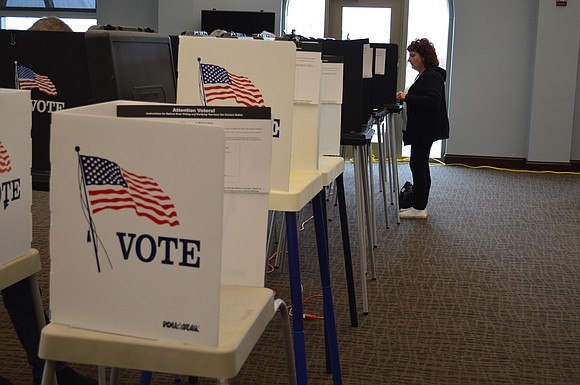 Democrats Moira K. Dunn and Daniel O'Connell both received ratings of "not recommended" with scores of 50% and 51.89%.
Other races
Another hotly contested race will be for a seat to represent Will County Board District 9 which has 5 candidates running for the Democratic nomination. That person will replace current District 9 representative Staley-Ferry.
There are also several Will County Board seats that will be up for election. Districts 1 and 4 are for 2-year terms, with district 2, 5, 9, and 11 candidates serving 4-year terms.
REFERENDA
Referendums on the ballot include:
The New Lenox Fire Protection is asking voters for an increase in their operating tax rate to help pay for increased services to residents. The current tax rate is 0.3877 and would increase to 0.59 equaling an extra $135 a year for a $200,000 home.
White Oak Library District which serves Romeoville, Crest Hill and Lockport is also asking voters for an increase in its operating tax rate (called a limiting rate on the ballot). The district is asking voters for an increase of $16.80 per year or $1.40 per month to extend hours at all three of its branches, expand services for seniors and pay for digital media labs to better serve patrons.
Troy Fire Protection District also has a proposal on the ballot that will help fund its pension obligations.
FOR ATTORNEY GENERAL
Several candidates are running to replace State Attorney General Lisa Madigan who opted not to run again.
Candidates for the Democratic nomination include former Governor Pat Quinn as well as Renato Mariotti, Scott Drury, Nancy Rotering, Kwame Raoul, Jesse Ruiz, Sharon Fairley and Aaron Goldstein. Republican candidates include Erika Harold and Gary Grasso.
Governor
In addition to incumbent Bruce Rauner, republican Jeanne Ives is running for the nomination to face off against the democratic candidate for governor in November which includes philanthropist and businessman J.B. Pritzker, businessman Chris Kennedy, state senator Daniel Biss, Madison County regional schools superintendent Bob Daiber, former Cease Fire director Tio Hardiman, and Robert Marshall.
Early voting
Early voting in Will County ends March 19.

Early voting locations include the Will County Clerk's office, 302 N. Chicago St. in Joliet. A complete list of early and grace period voting sites in the county can be found on the clerk's website, www.thewillcountyclerk.com.