Wine of the Week: Champagne Henriot: A powerful statement from an early woman winemaker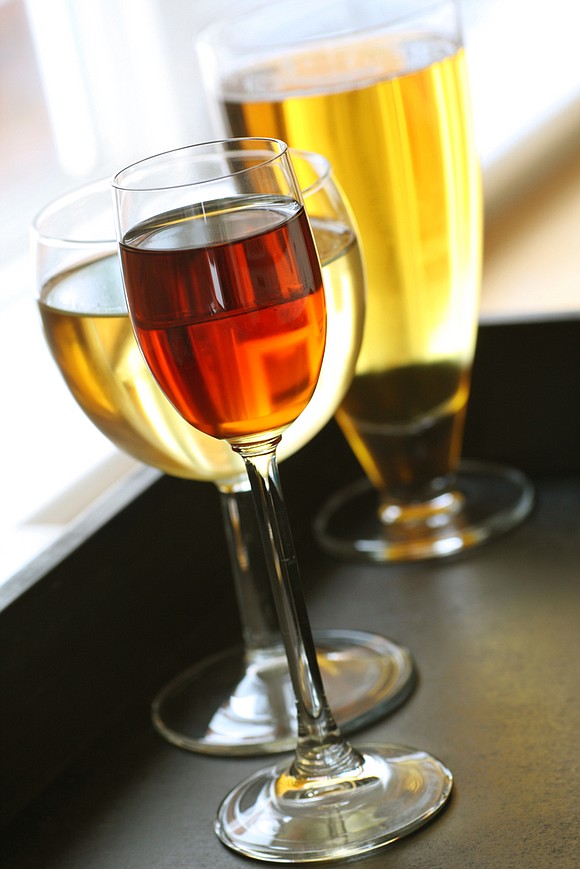 Vinexpo brought a host of new and old wine favorites including a selection of Champagne from the house of Henriot, which was founded by a woman. The House of Henriot was officially founded by Apoline Henriot in 1808. She was the widow of Nicolas Simon Henriot, the scion of a bourgeois local family in the cloth industry, which had settled in Champagne in the 16th century. Apoline was also the niece of Abbe Godinot, an eminent scholar whose work contributed to advances in viticulture. Thus, Champagne Henriot was born on fertile Champagne soil.
Originally sold under the name Veuve Henriot Aine, Apoline Henriot took what had been the very private Champagne from her father's vineyards in Bouzy and made it available to the world.
Champagne Henriot has enjoyed consistent critical acclaim since its inception and this year's releases are no exception.
Henriot Brut Souverain ($40) is the very hallmark of a finely crafted Champagne. It is elegant, with a distinctly floral nose and perfect balance due to its composition of 50% Chardonnay and 50% Pinot Noir. A beautiful gold color and persistent fine bubbles give way to fresh flavors of green apples and ripe apricots. The lively finish is long and satisfying. Enjoy it with oysters, shrimp cocktail or a lively spring salad of fresh pear slices, delicate baby spinach leaves, goat cheese and candied walnuts.
Another favorite is Champagne Henriot Blanc de Blancs ($60). This is such a delicious Champagne, it almost needs no accompaniment. Imagine a mouthful of luscious homemade lemon meringue pie or a perfect slice of pink grapefruit, followed by flavors of blanched almonds or cashew nuts. Creamy and mouthwatering, this is a finely tuned Champagne, with bright acidity. Its perfect with Sushi, smoke salmon with all the fixin's, Lobster rolls and herbed roasted chicken, salmon with tarragon or crab stuffed Branzino covered with lemon and oregano hot off the grill.