Three county board incumbents ousted in March 20 primaries
3/21/2018, 11:23 a.m.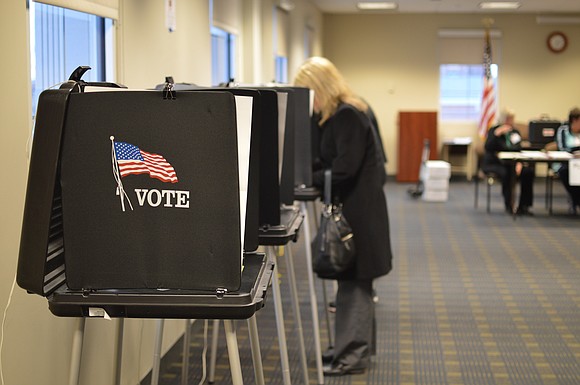 Three Will County Board members won't be running for re-election in November after losing their primaries on Tuesday.
Naperville Republicans Chuck Maher and Suzanne Hart, who represent District 11, both lost out to challengers Julie Anne Berkowicz and Kathy Havel. Berkowicz received the most votes, nabbing 1,787, followed by Havel with 1,751. Maher missed the nomination by less than 200 votes, receiving 1,681 with Hart falling short by just over 200 votes at 1,574. The newly-minted republican nominees will face democratic challenger Michelle 'Mimi' Cowan who ran unopposed.
Hart has served on the county board since 2010 and also is president of the Will County Forest Preserve. Maher was first elected to the county board in 2002.
District 2 incumbent republican Cory Singer also appears to have narrowly lost in his bid to run again. Singer came in third with just over 28% of the votes compared to challenger Keith Ogle's 31%. Board speaker Jim Moustis was the top vote getter in District 2 with just over 39% of the 6,888 votes cast for the district.
Maher, Hart and Singer could see those margins narrow when provisional ballots are counted on April 3 at the Will County Clerk's Office before official election results are released on April 10.
Just over 93,000 people, less than a quarter of Will County's more than 431,000 registered voters, cast ballots on Tuesday with democrats casting just over 53,000 ballots compared to just over 38,000 republicans.
Clerk
In the race for the democratic nominee for Will County Clerk, just over 58% of democratic primary voters chose county board member Lauren Staley-Ferry over current Lockport Township Clerk Denise Mushro-Rumchak. Staley-Ferry, who last year admitted to committing forgery and theft when she lived in Arizona in 2002, won the nomination by just over 8,000 votes. She will face republican Laurie McPhillips, who ran unopposed, in November.
County Board Races
Democrat Rachel Ventura received the most votes in the hotly contested race for county board district 9. Ventura, who previously ran for a Joliet City Council seat in 2017, received just over 26% of the votes followed by Jim Murphy (23%), Todd Randich (19.8%), Sherry Williams (22.7%) and Danganetta Harris (7.6%). The top two will face off against republican incumbent Annette Parker who ran unopposed.
Democrat for District 1, Bob Howard, who lost in a primary –re-election bid in 2015 to current board democrat Laurie Summers, looks to have won a chance to be reseated on the board. Howard received just over 27% of the votes in the three-way race for the democratic nomination. Summers received just over 50% of the votes with Katrina Deutsche-Vaclavik nabbing just over 21% of the 6,485 votes cast. No republican candidates ran for a nomination.
12th Judicial Circuit
Democrat David Garcia received just over 40% of the vote to replace retiring Judge Daniel J. Rozak on Will County's 12th Judicial Circuit Court. He was trailed by Moira K. Dunn (37.2%) and Daniel O'Connell (22.4%). Garcia will face republican Ben Braun, who ran unopposed, in November.