Celebrate Earth Day with Forest Preserve District, volunteering
3/28/2018, 4:43 p.m.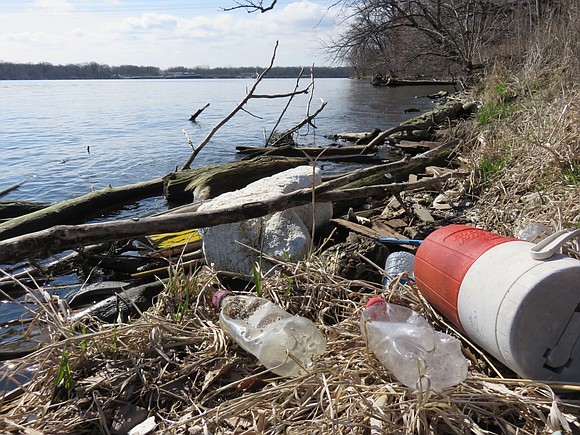 Whether it's picking trash out of the water or removing invasive species from a preserve, the Forest Preserve District of Will County has several ways people of all ages can lend Mother Earth a helping hand during Earth Day week.
Volunteer Opportunities
River Shoreline Cleanup: 9-11 a.m. Saturday, April 21, at Rock Run Rookery Preserve in Joliet. Participants will collect small and large debris accumulated at the water's edge. Waterproof footwear is highly recommended. The program is for ages 14 and older. Register by Wednesday, April 18, at ReconnectWithNature.org or by calling 815-722-9470.

Earth Day: Restoration Celebration: 10 a.m.-noon and 1-3 p.m. Sunday, April 22, at Plum Creek Nature Center in Crete Township. Help remove invasive shrubbery to make room for native plants. All of the necessary safety equipment will be provided. Organized groups are welcome, but please call to register. The event is for ages 8 and older. Register by Friday, April 20, at ReconnectWithNature.org or by calling 708-946-2216.

Volunteer Workday at Joliet Junior College: 8 a.m.-noon Sunday, April 22, at Joliet Junior College. Dress for the weather and outdoor work; wear long pants, closed-toe shoes and work gloves. The event is open to all ages. An RSVP is required for all individuals and groups; email volunteer supervisor Renee Gauchat at rgauchat@fpdwc.org rgauchat@fpdwc.org or call 815-722-7364.

Whalon Lake Preserve Restoration: 8 a.m.-noon Saturday, April 28, at Whalon Lake in Naperville as part of the Earth Week Naperville 2018 event. Volunteers will remove invasive species, and tasks may include cutting, stacking or hauling items. All ages and abilities are welcome. To register for the event, email volunteer rgauchat@fpdwc.orgrgauchat@fpdwc.org or call 815-722-7364.
Recycle Your Bicycle or Fish for Trash In addition to these Earth Day-themed offerings, the Forest Preserve District also
has two recycling programs on tap this year during Earth Day month.
Recycle Your Bicycle: April 17-April 29. New and used bikes can be donated at both Plum Creek Nature Center and Monee Reservoir in Monee Township. The bikes will be given to local recycling nonprofit agencies that refurbish them for
individuals and families that need a mode of transportation locally and in developing nations.
Fishing for Trash: April 17-22 at Monee Reservoir. Participants can stop by the concession stand to pick up a trash bag and gloves and return the bag filled with litter for a free gift. The program helps remove fishing line, as well as
other debris, which poses serious threats to wildlife when they become entangled in it, or swallow hooks or bits of plastic.
For information on additional volunteer opportunities and programs, visit ReconnectWithNature.org.