Latent Tuberculosis more common today
Thetimesweekly.com | 3/28/2018, 2:59 p.m.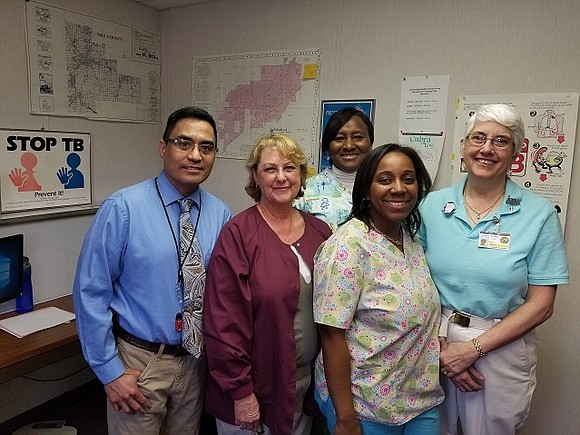 Dr. Garganera and Reliford-Parker both emphasize that once someone finds they have latent TB, it can indeed be treated and treatment should begin immediately. "Getting it before you are actively contagious is just one reason to treat Latent TB," stated Dr. Gargenara. "Another is that it is easier to kill it while it's asleep. Once the TB wakes up, it will fight back."
Reliford-Parker agrees. "While it takes two medications to treat latent TB, it takes up to four to treat active TB. It's a completely different battle."
And while some people think TB is completely a thing of the past, such as polio, they are 100 percent wrong. "TB is now the number one infectious disease killer worldwide," Garganera stated. "It used to be Malaria. But the lack of testing and catching latent TB before it becomes active has been the main problem." Garganera says those new to the U.S. should definitely be tested, especially when coming from high TB areas such as Africa and South Asia. Specific countries he mentioned included China, Pakistan, India, and the Philippines.

Reliford-Parker says that in Will County there were 17 cases of Active TB in 2016, and 13 cases in 2017. And when local cases happen, it is often discovered how misinformed the public can be about TB.
Due to state statute, the Sunny Hill Tuberculosis Clinic provides medication free of charge for patients with Active TB. Regardless of income or insurance, the TB clinic is responsible to case manage all Will County residents with infectious Tuberculosis.
Also by state statute, the Sunny Hill TB Clinic operates as part of the entire county rather than as part of the Will County Health Department. The clinic's location is 503 Ella Avenue, right next to the Health Department building; which ironically was first built as a TB sanatorium back in the 1930's.

The Sunny Hill TB Clinic can be reached at the Will County website, www.willcountyillinois.com. More information on TB can be found at the Illinois Department of Public Health's website, www.idph.state.il.us.