Troy Township Town Meeting
3/28/2018, 3:23 p.m. | Updated on 3/28/2018, 3:23 p.m.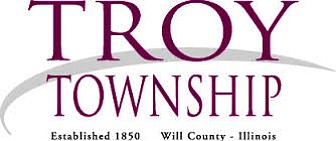 Troy Township, Shorewood - Troy Township Clerk Kristin Cross wishes to invite all Troy Township residents to the Township's Annual Town Meeting. The Annual Town Meeting will be held on Tuesday, April 10, 2018, at 7:00 p.m. at the Troy Township Community Center located at 25448 Seil Road in Shorewood.
The purpose of the Annual Town Meeting is to transact such business as the electors are by law authorized to transact. The business to be conducted at the Annual Town Meeting includes approving the minutes from the last Annual Town Meeting, reviewing the accounts and financial statement of the Supervisor and Highway Commissioner, disposing of any surplus items and announcing the meeting date for the next Annual Town Meeting.
All residents of Troy Township are invited to attend however you must be a registered voter in Troy Township to participate in the meeting. Anyone with questions about Troy Township's Annual Town Meeting can contact Clerk Kristin Cross at 815-744-1968. For more information about Troy Township visit www.troytownship.com>.