Bicentennial-Park fountain rehab, library land swap approved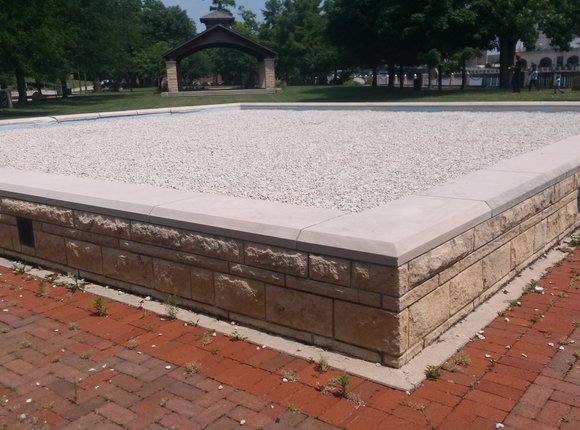 The Joliet City Council this week approved two projects that will bring public improvements to the city.
Council members voted to approve a contract with R.W. Clark Construction for $175,800 for the rehab of Frannie's Fountain at Bicentennial Park.
The city will use Community Development Block Grant funds to rehab the fountain's water display element which stopped working in 2012. At the time, the city didn't have the funds to have fixed it and later filled the water element with gravel.
The work on the attraction will get the water element flowing again with the installation of a new tiered, cast iron fountain in the center. Work will also include the installation of new water pipe and drainage infrastructure according to planning documents.
Franie's Fountain takes its name from Fran Schultz, the wife of the late former mayor of Joliet Art Schultz. The fountain first opened in Billie Limacher Bicentennial Park in 2000 and was dedicated to Schultz who originated the idea for the park. Schultz is the mother of Will County Clerk Nancy Schultz Voots.
Also approved this week, an intergovernmental agreement with the Joliet Public Library that will transfer ownership of a parking lot at the southwest corner of the intersection at N. Chicago St. and W. Clinton Ave. The city plans to use the parking lot to construct a public plaza/city square at the site as part of its move to re-open Chicago Street as part of its downtown revitalization plans.
Under the terms of the agreement, the city will add a dedicated crosswalk on Clinton for pedestrians to access the library property and will create 5 on-street handicap parking spots as well as 3, 15-minute express parking spots for library patrons. Library patrons will also receive 2 hours of free parking at city parking decks under the new agreement.
In addition, the city will pay for the transfer of library phone services to the city's carrier and will provide support for high-speed internet at both the downtown and Black Road Library branch.