Diversity increasing with new police, fire department hires in Joliet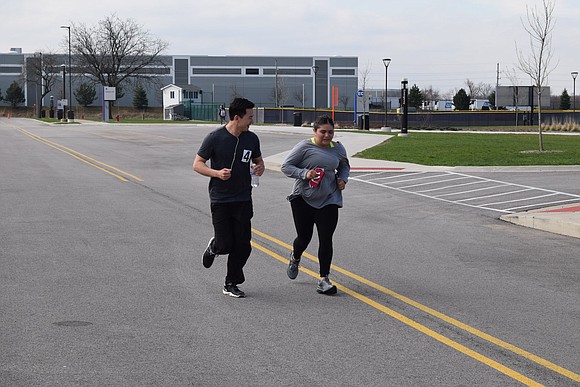 Joliet's efforts to increase its minority and female applicants for its police and fire departments appear to be working as both groups have announced female, minority candidate new hires in recent weeks.
At the end of April, the Joliet Police Department announced on its Facebook page that it was in the process of hiring 3 new officers, one of whom is a Hispanic female candidate.
Two of the new cadets were going through the department's physical fitness test ahead of their official hiring in May.
The new hires include Adam Johnston, Brett Wilson and Bianca Sanchez who are scheduled to be sworn in on May 16.
Following their swearing in, both Johnston and Sanchez will attend a 16-week police academy training in Champaign, Illinois. Wilson, is already a certified officer, according to the post, and will begin his field training in May.
The new hires follow the Fire Department's announcement in April that it would hire its first African American female officer among its group of 8 new cadets.
An Equal Employment Commission report from 2015 found the city lacking diversity in the ranks of both its fire and police departments which prompted both to enact programs to increase their minority recruitment and outreach.
A 2015, year-end report from the Joliet Police Department set goals to increase its African American applicants by 25%, increase female applicants by 25%, and increase minority applicants by 50%. A report from 2016 showed that the African American applicants were up by 22%, Hispanic applicants by 44%, female's by 27%, and minorities by 54%.