Joliet Central Hosts Showcase for Peace
5/2/2018, 1:49 p.m.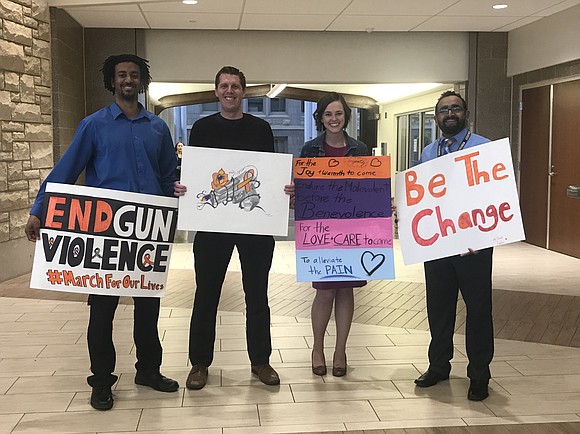 Students from the Joliet Central High School Fearless Females Z Club, Brother 2 Brother, Black Student Union, and Club Puentes held a Showcase for Peace on April 25.
The free community event featured student speeches, spoken word, dramatic and musical performances, as well as student artwork and photography that articulated stances on gun violence in our schools and community.
The Showcase for Peace builds off the momentum of the #OurJT17 initiative to keep the conversation on safer schools going.
Fearless Females Club Sponsor Ashley Samsa said, ""Students have been incredibly engaged with this issue and asking: 'What's next?' We met with student representatives from each group and decided that this would be a great next step to keep the conversation going about gun violence in our schools and our community."
Faculty event sponsors include: Mr. Ernest Crim, Ms. Ashley Samsa, and Mr. Tim Roberts.