Wayne's Words: JPD Battle Buddy's help vets
5/2/2018, 1:59 p.m.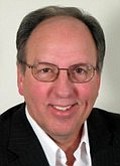 The Memorial Day holiday is less than four weeks away. The day is traditionally set aside to remember those who gave their life in military service to our country. Most communities will remember the fallen with parades, commemorative services and tributes to all veterans who served in the military and are no longer with us.
The approximately 20 million veterans alive today comprise about six per cent of the U. S. population, according to the U.S. Census Bureau. The veteran population is getting smaller partially because the need for military personnel has been declining due to technological advances in weaponry. Smaller military forces have also put more stress on those currently serving due to multiple overseas deployments. The average length of military service today is just under 15 years.
Veterans generally blend into society once they leave the service and become productive members of their community. Some encounter medical and/or mental health conditions that must be treated. A large percentage of veterans since the Vietnam conflict suffer from PTSD and high suicide rates. More than 20 veterans per day commit suicide.
Sometimes veterans in these situations encounter the police. Over the past several years the Joliet Police Department has noticed an increase in regards to veterans in crisis situations. The JPD has stepped up to that challenge with a program they created called the Battle Buddy. The program name denotes a military term for a partner assigned to a soldier who can assist them in and out of combat.
JPD Battle Buddy officers are being trained to respond to calls involving despondent and/or suicidal veterans. The officers will attempt to diffuse the situation by identifying with the veterans as former veterans themselves. The JPD members of the program are volunteer officers with prior military service. They will be able to not only express empathy with the veteran's situation but also offer helpful resources the veteran may not be aware of.
The JPD officers will also make themselves available to just visit and talk to any veteran that may need help. If a Battle Buddy police officer is not available in a non-emergency situation an officer will follow up at a later time. The Battle Buddy JPD officers want any veteran that needs help, or the veteran's loved ones, to feel free to dial 911.
The Battle Buddy program has been in the works for several months. According to the Will County Veterans Assistance Commission located at 2400 Springfield Ave, there are approximately 32,000 veterans in Will County. About 6,500 live in Joliet.
One last thing…we're still six months away from national elections in November but starting in December candidates for local elections will start circulating petitions. The office of mayor and five district councils will be up for election in Joliet. Although no one has confirmed running for the offices, it seems a sure bet Mayor Bob O'Dekirk plans on running. With almost 12 months to go before the April 2019 municipal election O'Dekirk's election fund has almost $150,000 to spend.
He still has some ways to go to catch up with the top mayoral fundraiser in Will County (and most of the state for that matter), Bolingbrook Mayor Roger Claar. His fund tops $200,000 but he still has three years to go before his next election. Over the past 25 years Claar has raised millions of dollars for his campaign fund. Usually less than 10,000 votes are cast in each Bolingbrook mayoral election.
Stay tuned…
Contact Wayne's Words at whorne@thetimesweekly.com