Slammers host youth softball clinic
5/8/2018, 1:13 p.m.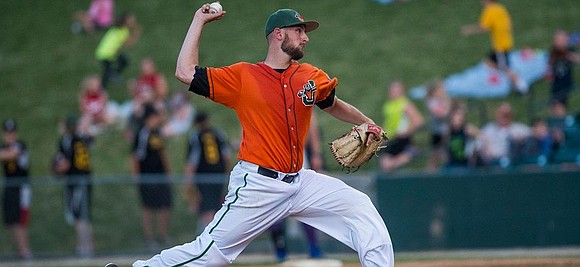 Joliet, IL — The Joliet Slammers presented by ATI Physical Therapy will host a youth softball clinic run by professional softball players from the Chicago Bandits on Saturday, May 26 at Joliet Route 66 Stadium. The clinic is for ages 8 to 18 and spots are limited.
Sammy Marshall, Brenna Moss, and Shelby Turnier will run a three hour clinic from 9 a.m. – 12 p.m. The clinic will include warm-ups, offense, and defense (including pitching and catching). Toward the end of the clinic, participants will have the opportunity for a Q & A session with the Bandits players.
With the $75 registration fee, participants will receive three hours of professional instruction, two tickets to the Slammers game that evening, and two undated ticket vouchers for a 2018 Chicago Bandits Game.
Those interested in registering can contact Lauren Rhodes with the Joliet Slammers at (815) 651-2041 or at lrhodes@jolietslammers.com. Registration forms can be found at www.jolietslammers.com.